I have a project perfectly working on arduino IDE. To put it working, I had to set this flags on tools:
FlashMode: QIO80MHZ
FlashSize: 16MB
PSRAM: "OPI PSRAM"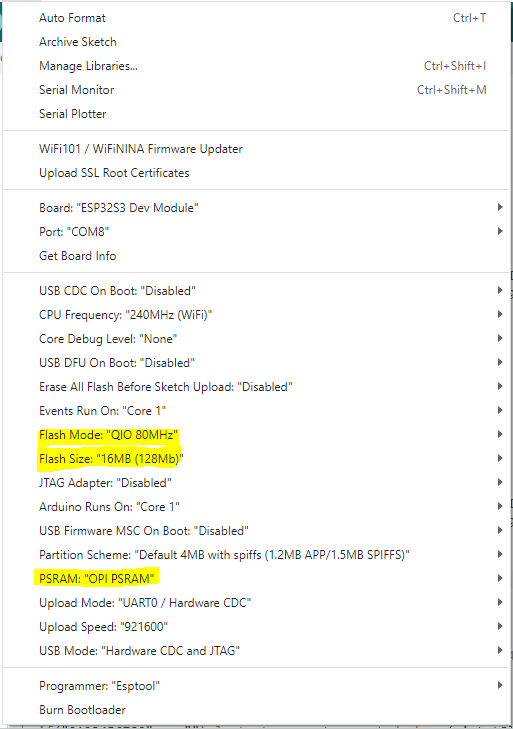 I am using ESP32-S3-WROOM-1. I know it has the PSRAM, because it works very well on Arduino-IDE!
I am trying to put it to work on platformio, with arduino framework. I saw some topics on this forum related with my issue, but I was not able to solve my problem following those instructions! Can anyone help me, please?