It Just Works. Easier than ever before!
100+ boards (list grows)
Multiple architectures and development platforms
Zero Configuration
Compatibility with the popular IDEs: Eclipse, Atom, VSCode, Sublime Text, etc
Windows, MacOS, Linux (+ARMv6-8)
We have started a big work on the PIO Unified Debugger, a tool which supports multiple debugging interfaces, IDEs, development platforms, architectures and works with ZERO-Configuration. Yes, the simple click on "Debug" button in your favorite IDE and you are ready to debug PlatformIO Project.
The project can contain multiple environments with different boards/architectures. Also, you can debug simultaneously the same project with multiple debug environments.
Documentation: http://docs.platformio.org/page/plus/debugging.html
(See screenshots below…)
Supported Interfaces/Protocols
Supported IDE / Text Editors
New IDEs are coming soon.
!!! No need to install extra software, prepare firmware for debugging or spend time on debug tool configuration. All should work without extra steps, PIO resolves this complicated work automatically "on-the-fly" !!!
My board is not supported yet
Please reply to this thread with all details:
Board name (URL)
If it doesn't have On-Board debug link and you have own JTAG/SWD adapter, please post here all information.
PIO Unified Debugger for Atom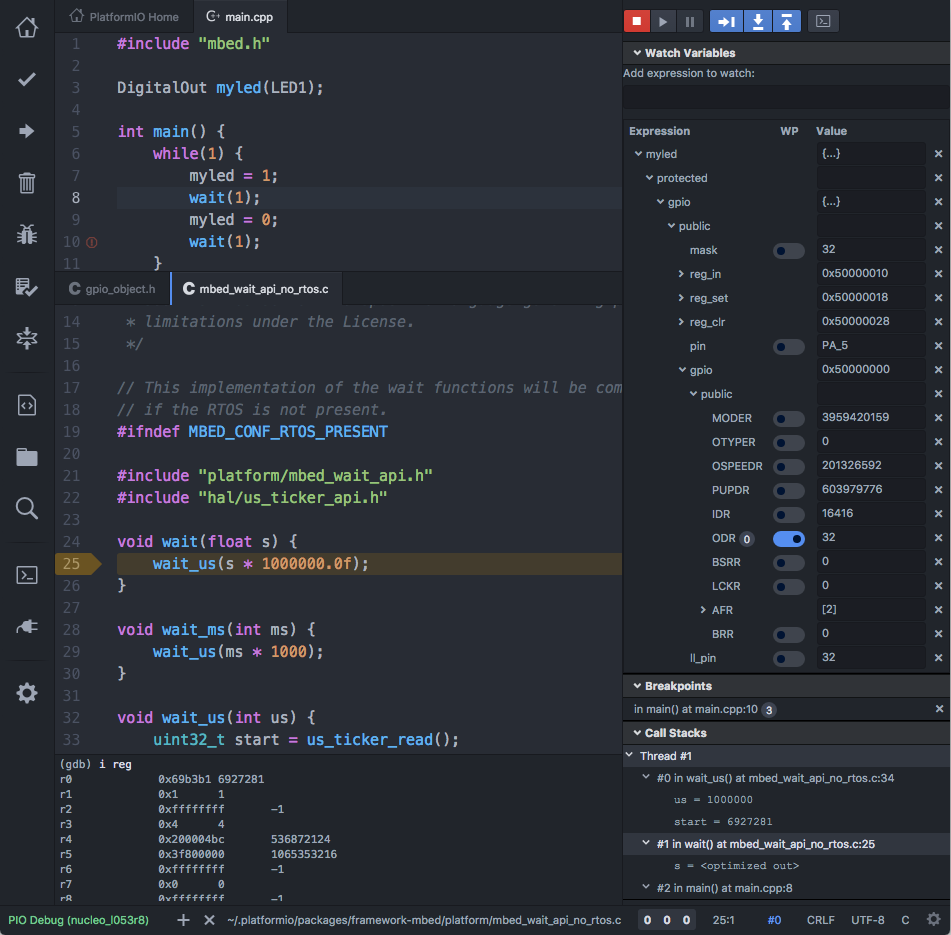 PIO Unified Debugger for VSCode
PIO Unified Debugger for Eclipse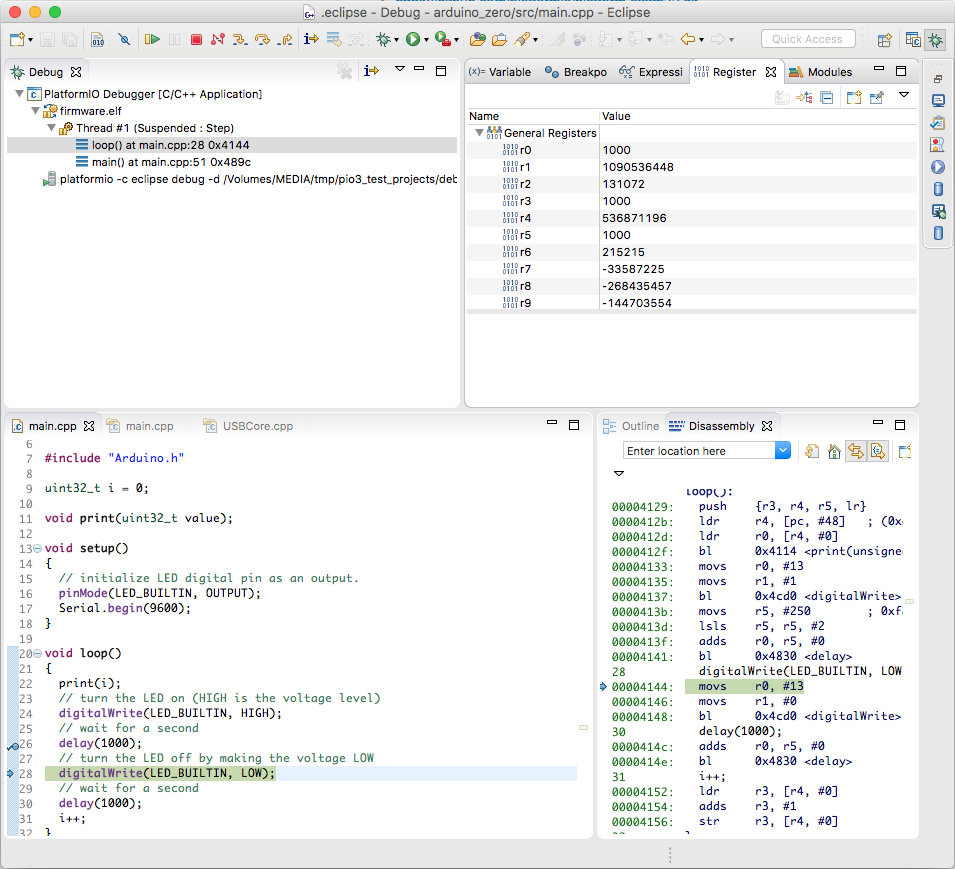 PIO Unified Debugger for Sublime Text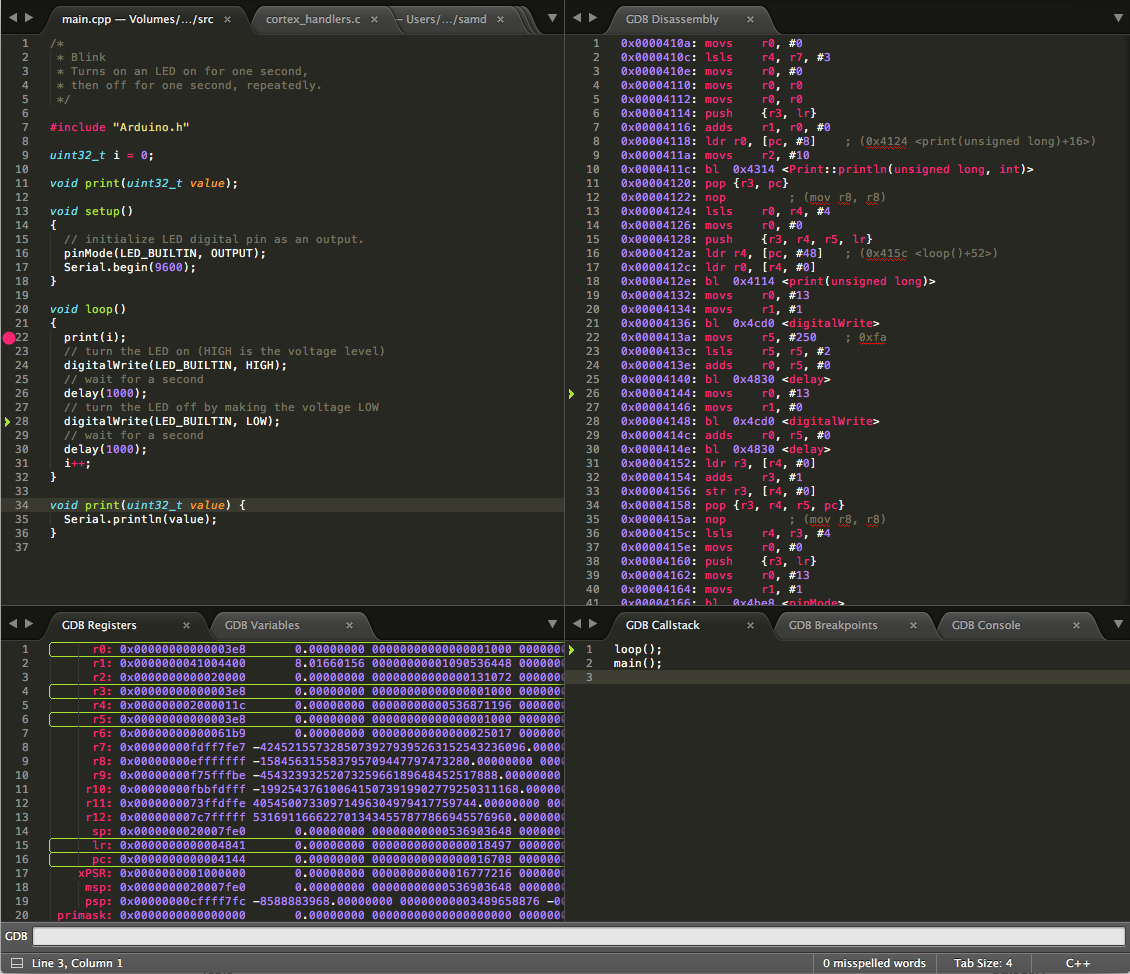 ---
Regards,
The PIO Plus Team