Hello everyone!
I want to use library called "TextLCD Enhanced" from here:
More info here:
https://os.mbed.com/users/wim/notebook/textlcd-enhanced/
But I can't find it with a library manager: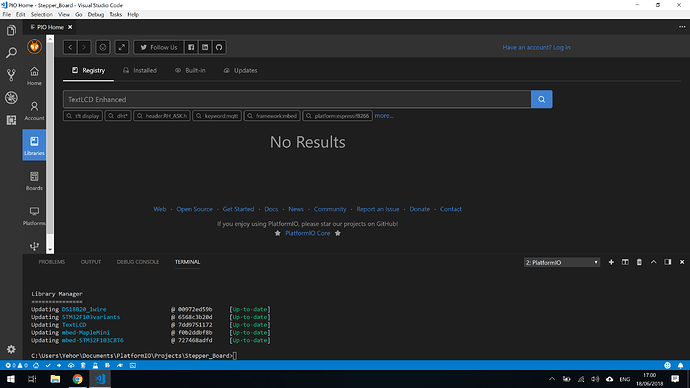 Is there a way to install it manually or what is other way to use it in my project?
P.S. I was also trying to find it by author: Wim Huiskamp. There are several libraries of him, but not TextLCD related.