Hello all. I'm pretty new to VSCode and PlatformIO.
In Arduino IDE I'm used to split my code among files according to their purpose in the whole application. This way they appear in separate tabs and makes troubleshooting much easier. For example, I'd use "main.ino", "WebServer.ino", "Calculations.ino", "IOs.ino" and so on.
I've tried to do the same in VSCode/PlatformIO and I've got a lot of compiling errors. Please find them in attached picture.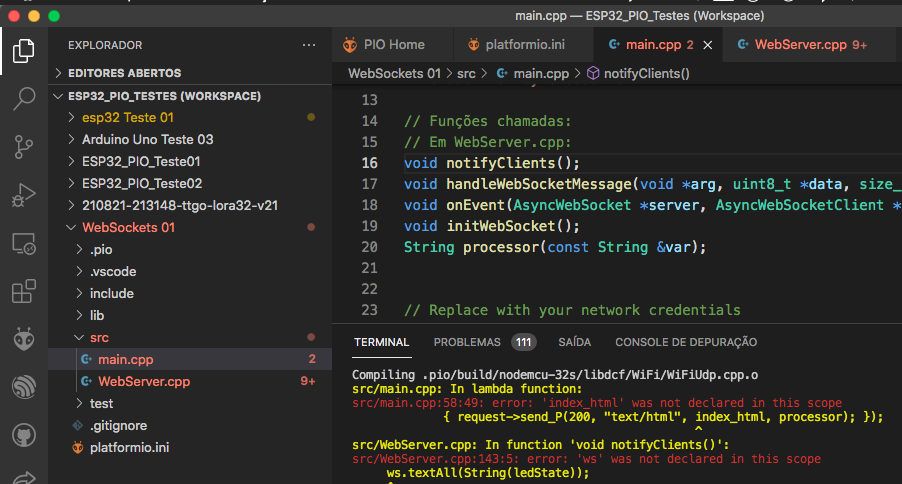 Is there somehow to split the source code in separate files?
Thank you.
Regards, Ciro.