Hi, I try to upload marlin firmware onto skt 1.4 trubo board, because the sd firmware loading does not work. I have a cheap st link v2 connected to the board and to the pc. I see the st link via windows devices and via openOCD. Open ocd shows that the board works fine :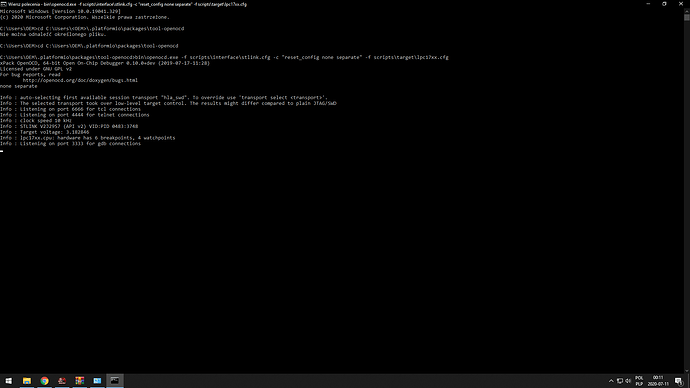 The problem is that platform IO does not see the port, and i cant upload the firmware, Error: Please specify
upload_port
for environment or use global
--upload-port
option. To be exact.
I tried different protocols,(mbed, balckmagic,jlink, cmsis-dap) with the same results
What shall I do ?
Thanks