Trying to run debugger on code that compiles and runs in hardware. But the debugger always goes to a line in the ports.c file instead of main. Stuck here , and does not proceed with debugger stepping.
platform = nordicnrf52
board = adafruit_feather_nrf52840_sense
framework = arduino
debug_tool = jlink
upload_protocol = jlink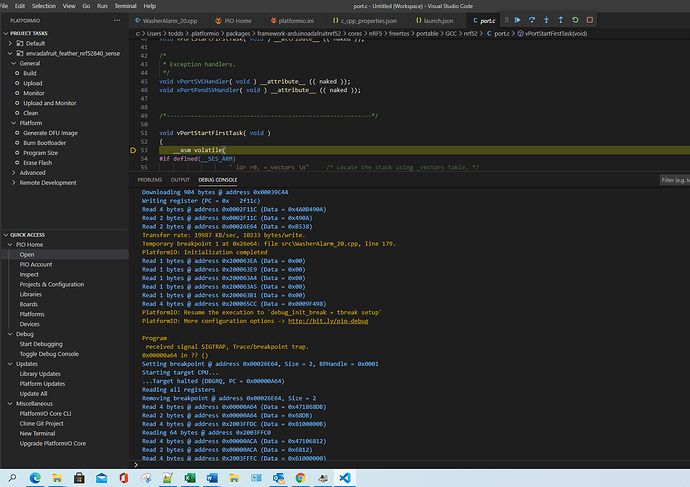 https://github.com/TSemNew/SzG_14
Sorry. Clueless on how to proceed.