Hi,
I have been ask by by Sandeep (at VSCode support) to file the following. Sandeep reports that this problem is related to PlatformIO, not VSCode.
The problem : If we do an ''Update All'' we get the message "Reconnecting" (top center of the attached picture) and this message stays there until we close and restart VSCode.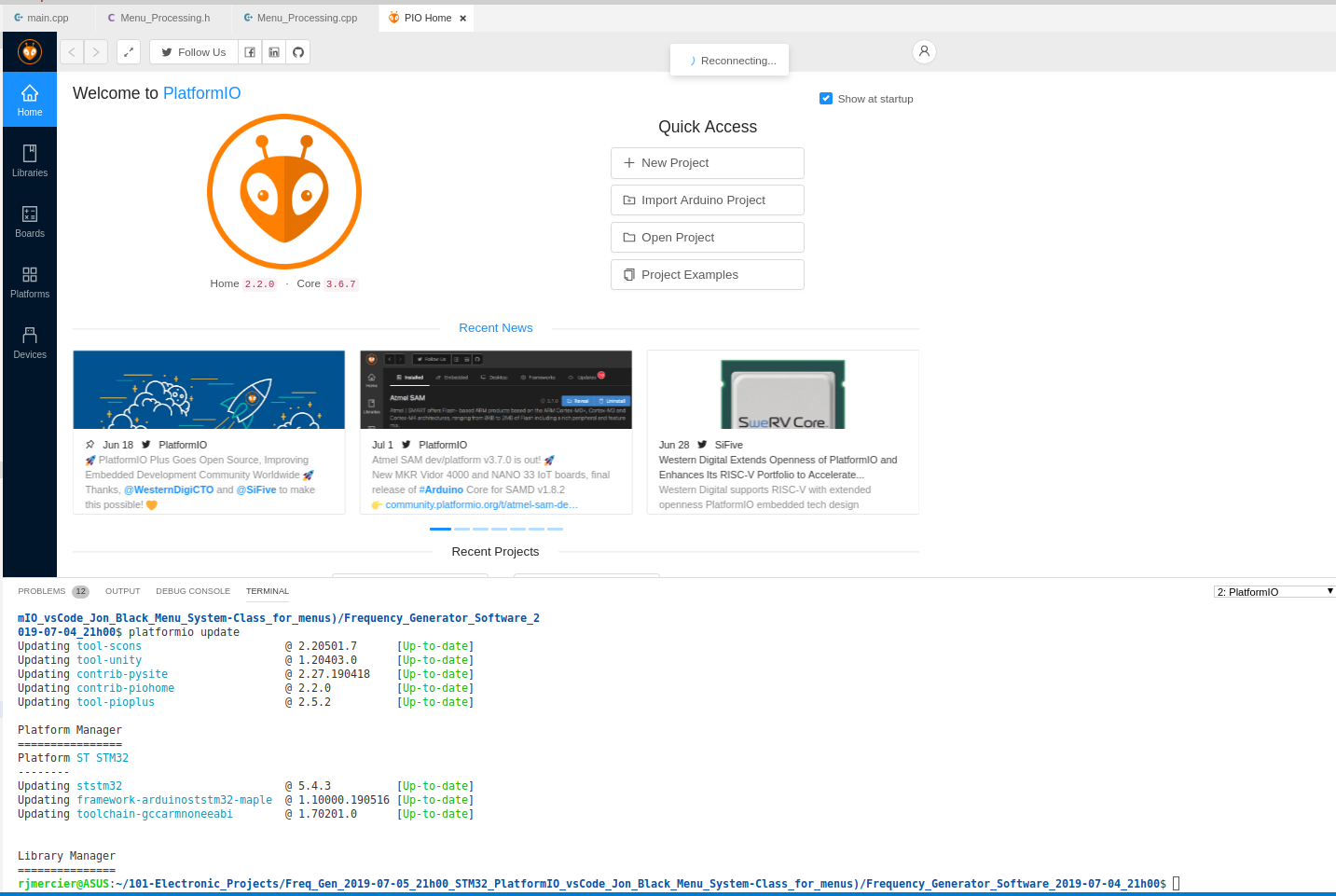 It does not prevent the application from working properly though. If we restart VSCode everything is back to normal.
You might want to look after this "Reconnecting" glitch.
Regards,
RJM