Hello!
I'm trying to follow the instructions on the library's github and having absolutely no luck.
I pasted the mklittlefs.exe file on the root directory as well as the replace_fs.py file. I also edited the platformio.ini file like shown.


The mklittlefs file does not have a .exe extention.
This is how the .py file reads in VSCode:



This is my .ini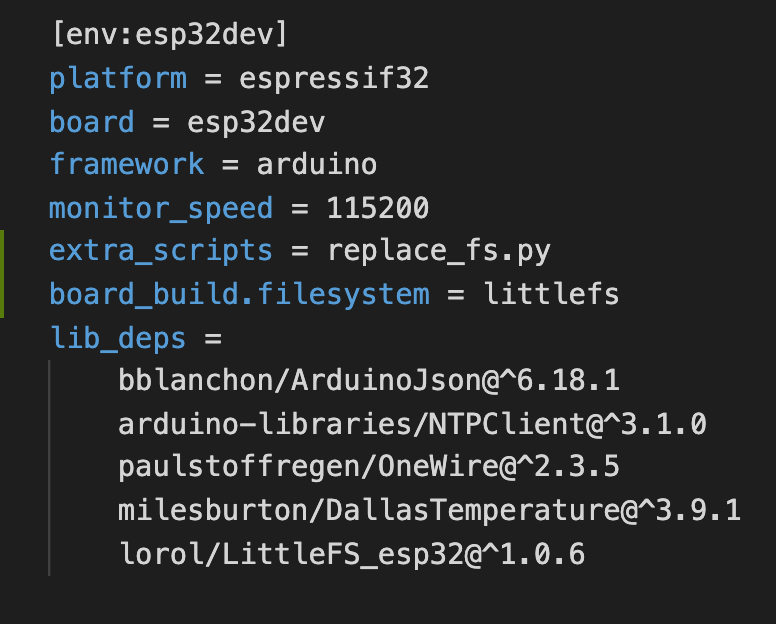 I also get this error when I try to "Build Filesystem Image" ESP32 no connected yet.


Any help will be appreciated.