We are glad to announce the first beta version of PlatformIO Home 3.1, where several new features and improvements will be released including a completely new Project Manager and Configuration Tool for "platformio.ini"!
Project Configuration has been the most requested feature for the last years. A lot of new configuration options were added to "platformio.ini" and it is very difficult to remember all of them. Very often developers even do not know that they can tune default configuration for "build", "upload", "debug", "monitor" and other operations. The new UI for "platformio.ini" provides amazing functionality. Each configuration option is documented and has a direct link to documentation where you can find more details and check examples.
The PlatformIO Home 3.1 will come together with the final release of PlatformIO Core 4.1.1. If you would like to try the latest stable development version of PlatformIO Core, please do the next:
PlatformIO IDE for VSCode: Open VSCode Settings and enable "Use development version of PlatformIO Core (CLI)". Restart VSCode
PlatformIO Core or PlatformIO IDE Terminal: Run pio upgrade --dev command in terminal. Start pio home which will open GUI in your system browser.
You should see pio --version 4.1.1b1 or above.
We would be thankful for any feedback!

Demos
Project Manager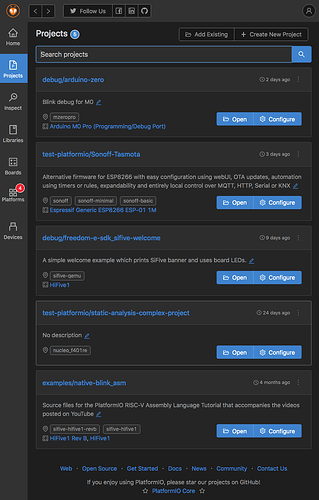 Project Configuration: [platformio] section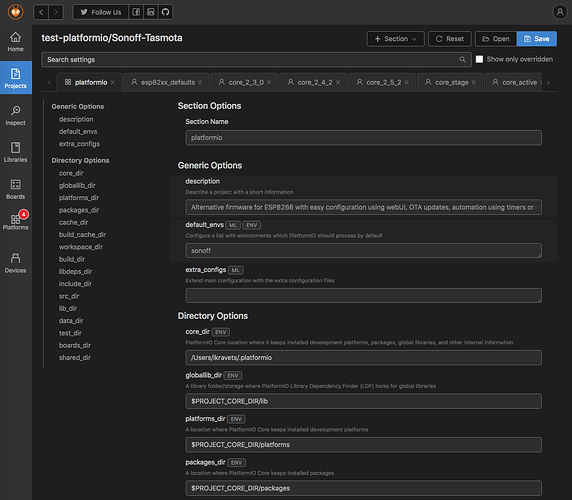 Project Configuration: [env] section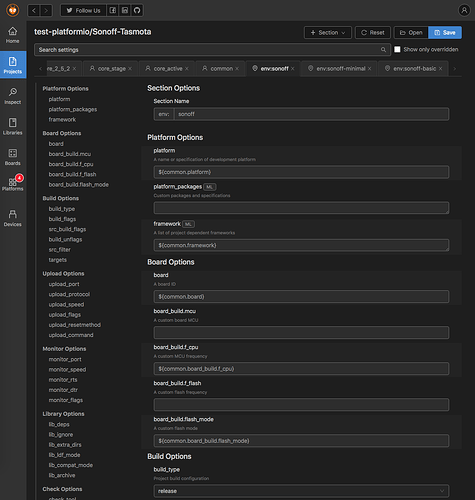 ---
Regards,
The PlatformIO Team