We have announced PlatformIO IDE 2.0 Preview with the first prototype of PIO Home a few months ago. We were impressed how community accepted it. Later, we announced support for PlatformIO IDE for VSCode. As result, a lot of users requested PIO Home for VSCode too.
So, we decided to create a Cross-platform PIO Home

that will not depend on any IDE and could be used in your browser as a Web-based application. Later, we will integrate new PlatformIO Home into PlatformIO IDE for Atom and PlatformIO IDE for VSCode.
Features
Integrated PIO Account
Updates Notifier

for libraries and development platforms

Library Managment

Search in PIO Library Registry
Custom library versions per different projects
Built-in libraries in the installed frameworks, SDKs
Library Changelog (release notes)

Development Platform Managment

Finally! Project Examples!
Release Notes
Package information

Board Explorer

400+ boards
Filtering, sorting, grouping!
IoT enabled boards
New features, such as Project Management, will be announced later. Stay tuned with us on @PlatformIO_Org.
Requirements
New PlatformIO Home is built into upcoming PlatformIO Core 3.5:
Does not require the Internet (only when searching in PlatformIO Registry or checking updates for libraries/platforms)
Works with the all popular browsers.
How to start
Please open PlatformIO IDE Terminal and type
# Upgrade PlatformIO Core to the latest 3.5.0 (dev)
pio upgrade

# Start PIO Home Server
pio home

PlatformIO should open PIO Home in your default browser automatically. If it didn't happen, please navigate to http://localhost:8008 manually.
Screenshots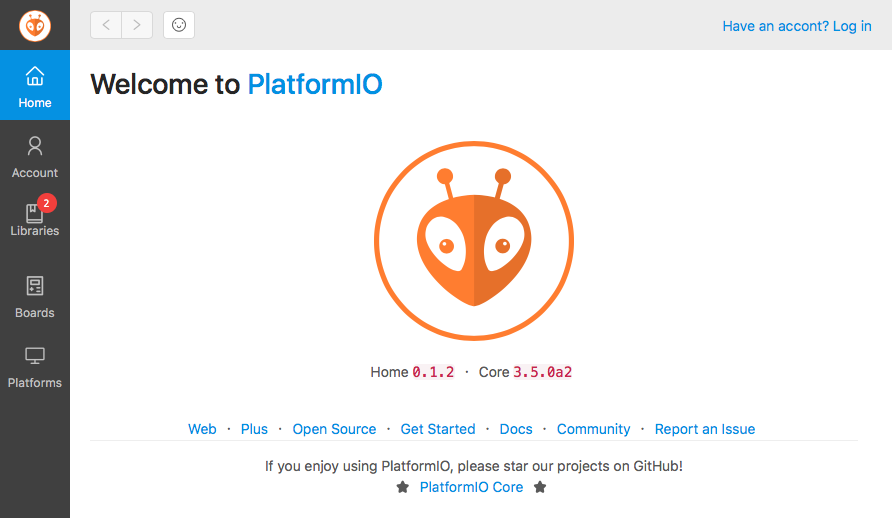 PIO Account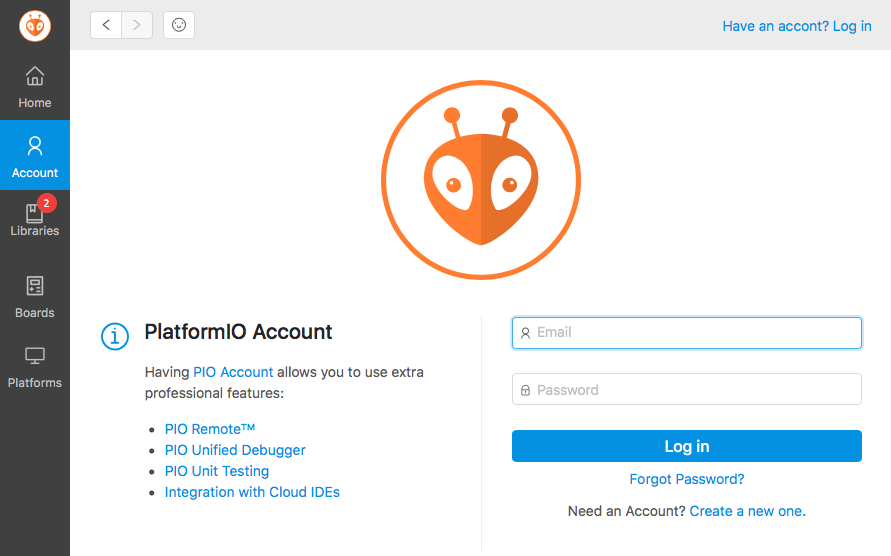 Library Managment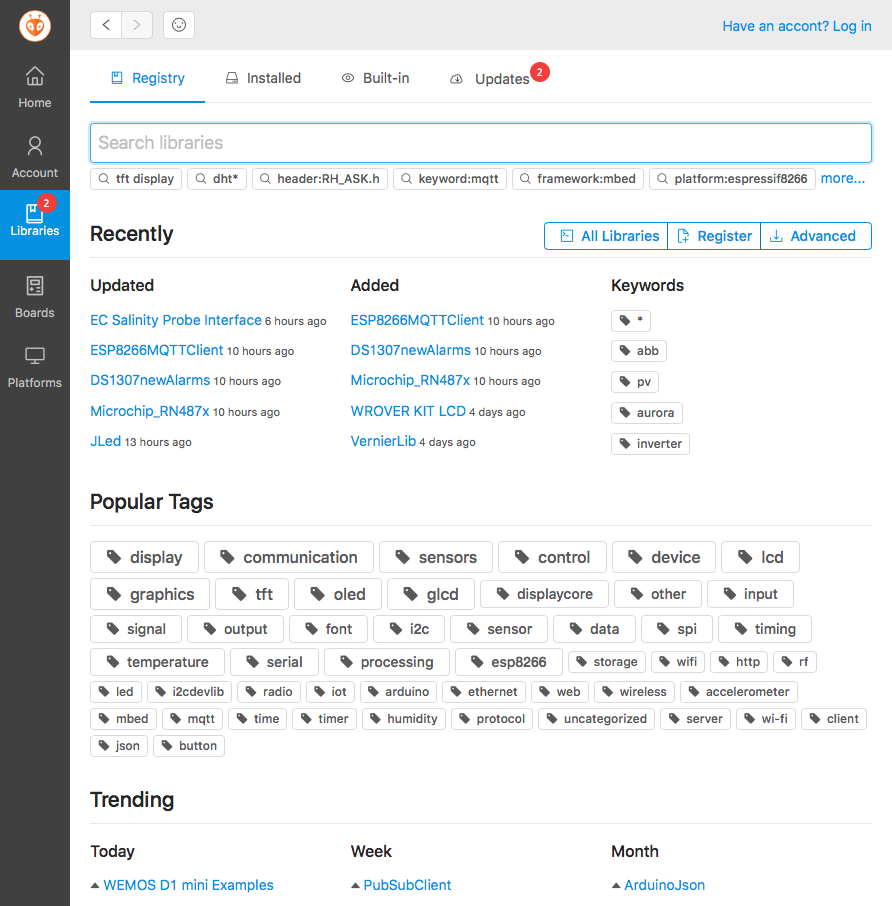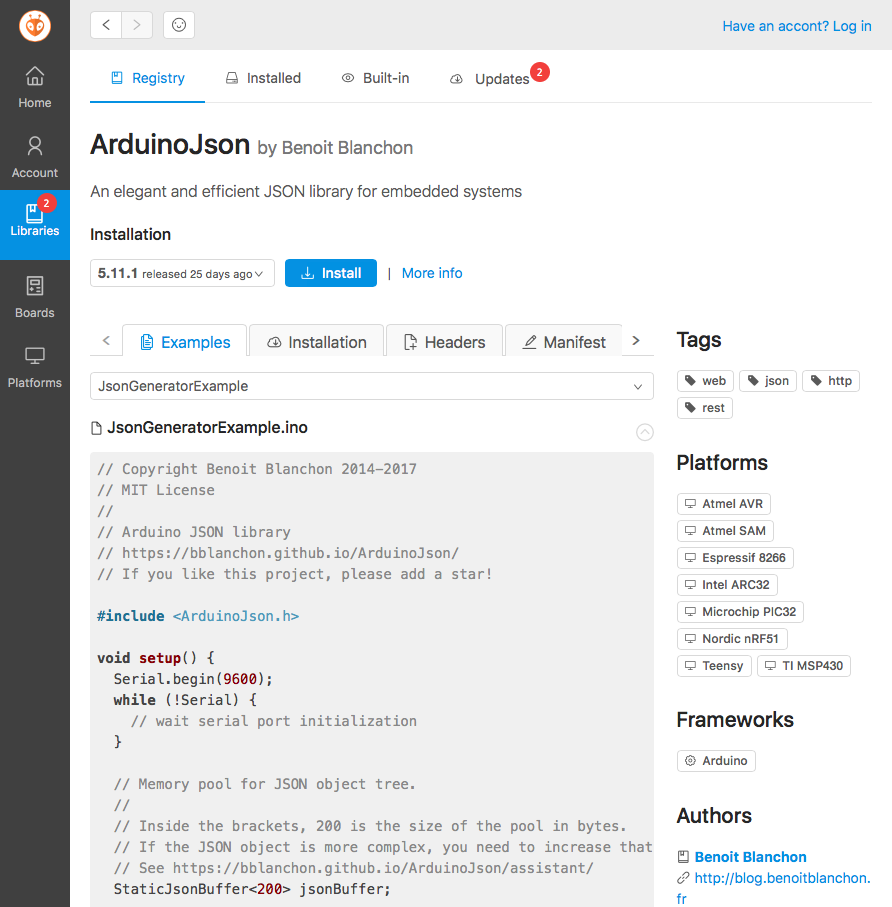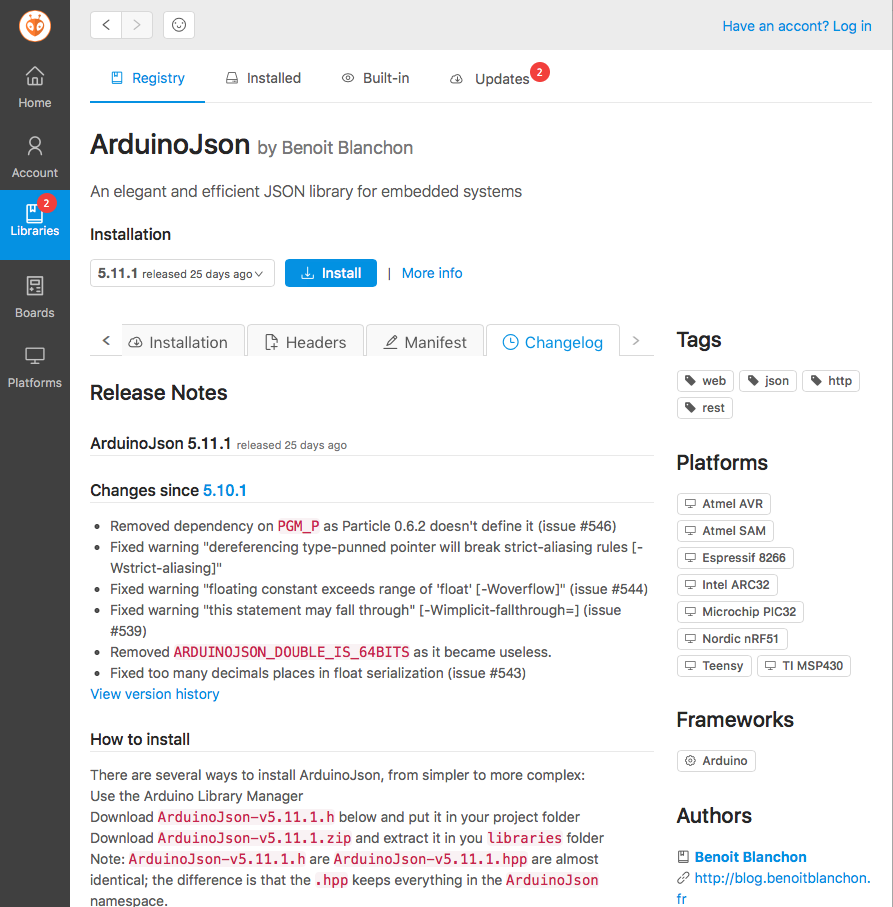 Board Explorer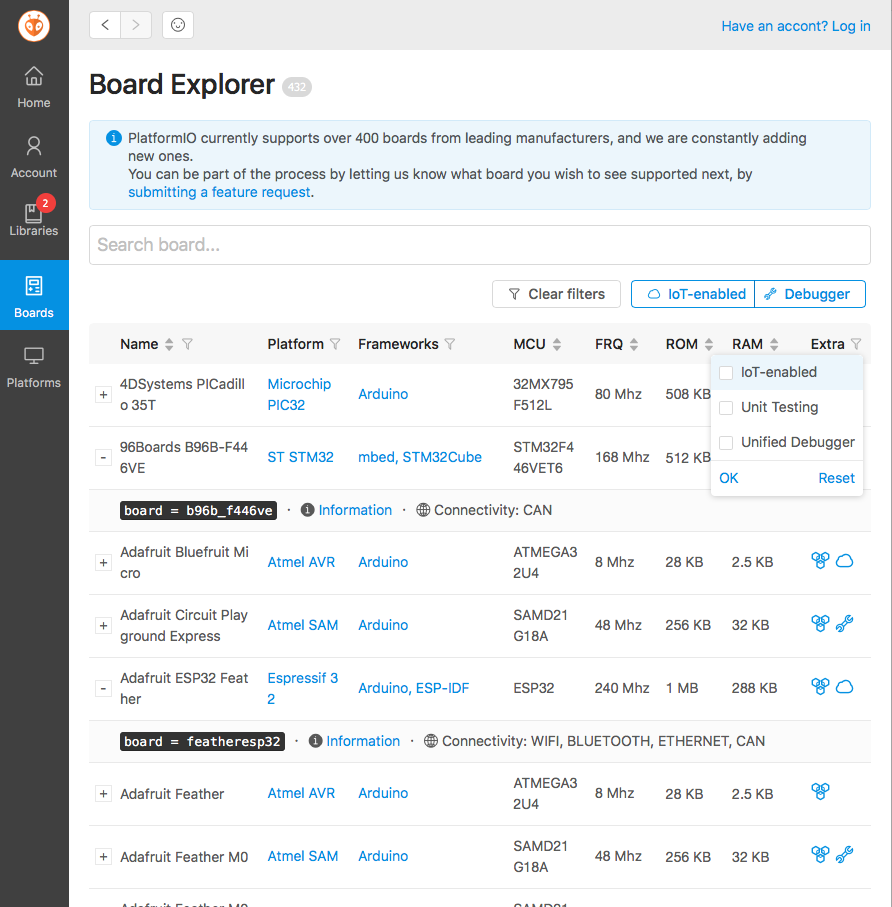 Platform Managment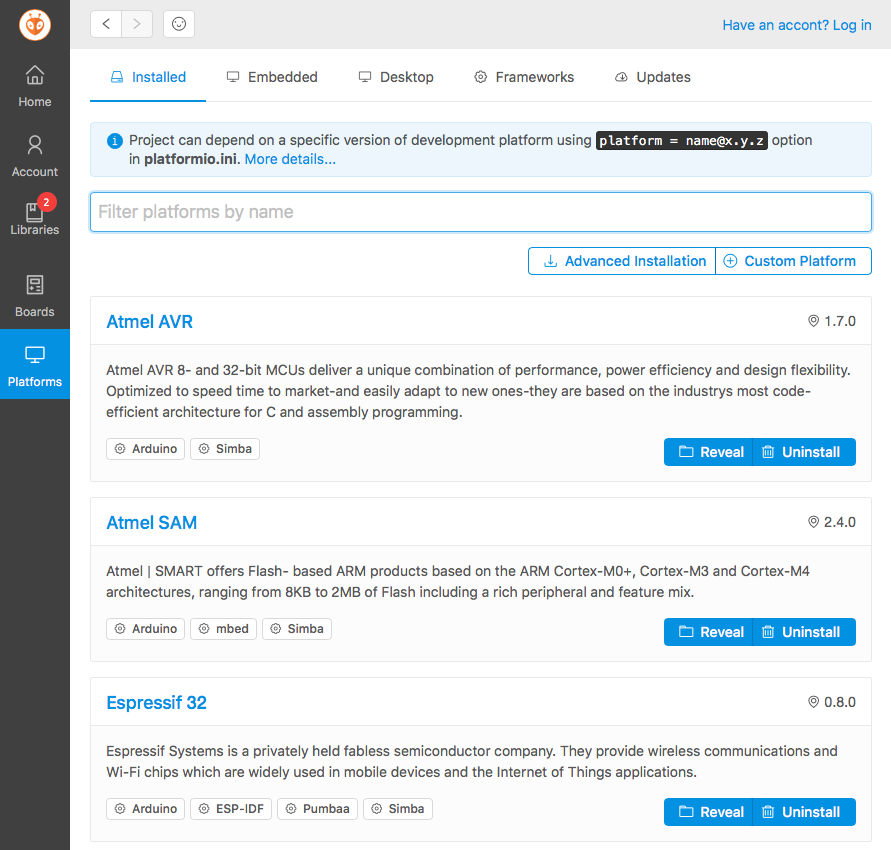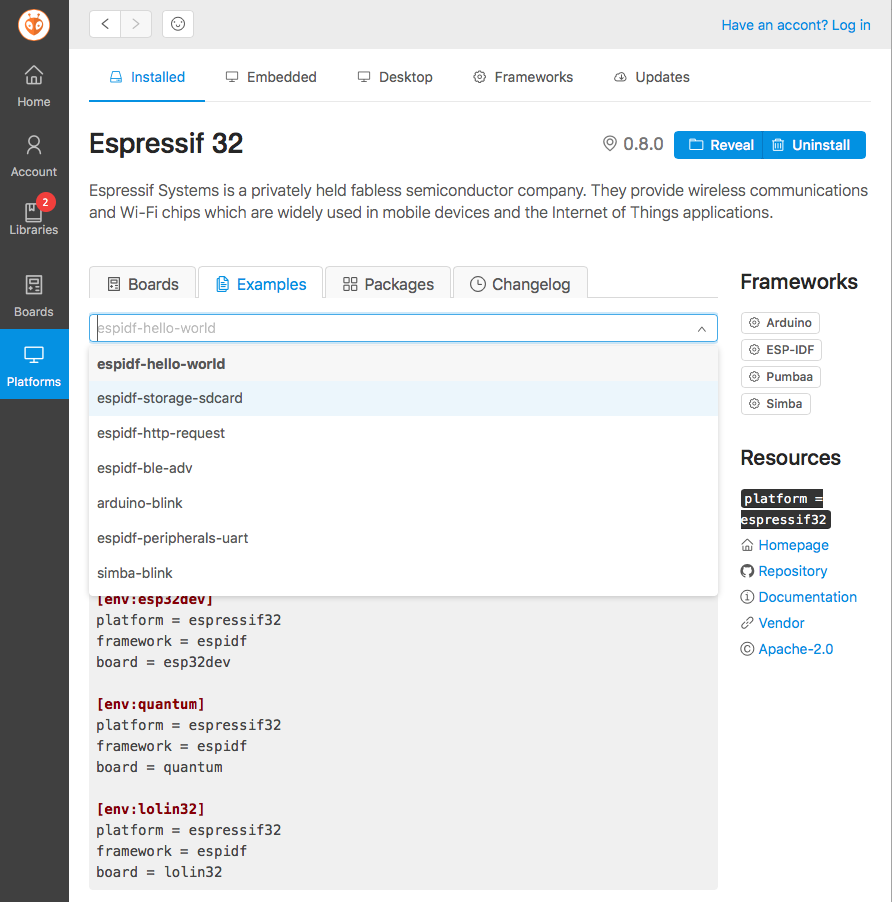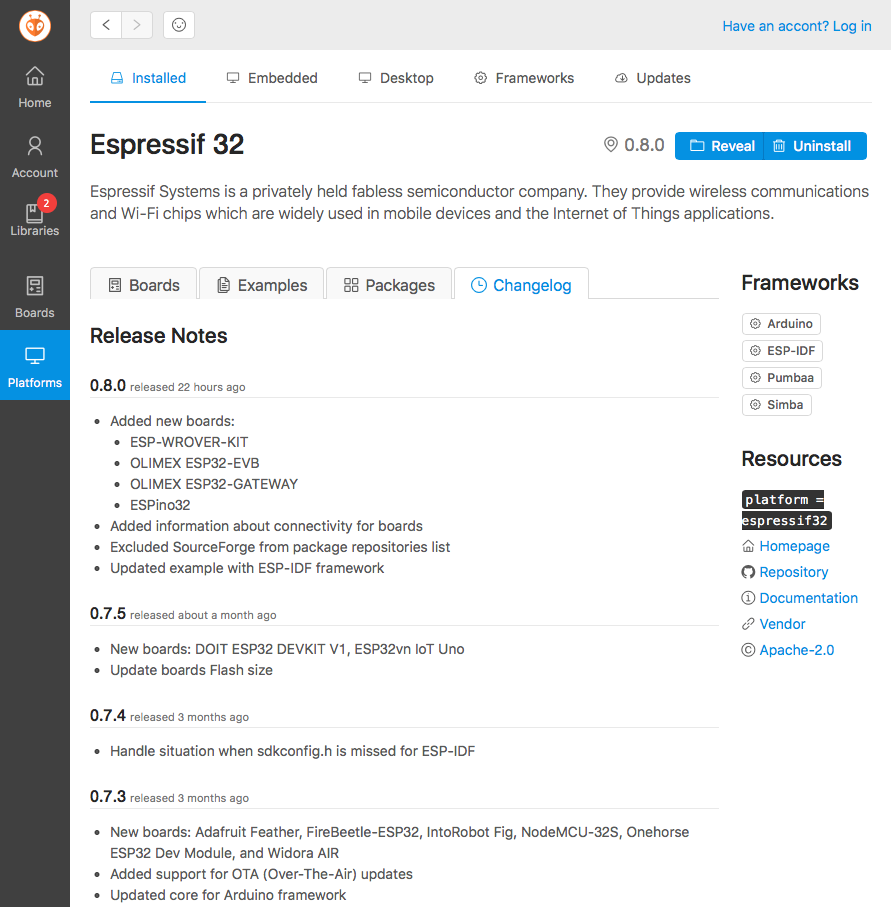 Regards,
The PlatformIO Plus Team