Hi,
I have a Lolin D32 Pro and am trying to connect up the ESP-Prog Debugger to it and have some issues.I am a noob so bare with me. This was recommended as one of the boards to use on the PlatformIO site.
It is based of of the ESP32-WROVER-B.
On the D32 Pro & WROVER-B it says that the pins are as follows: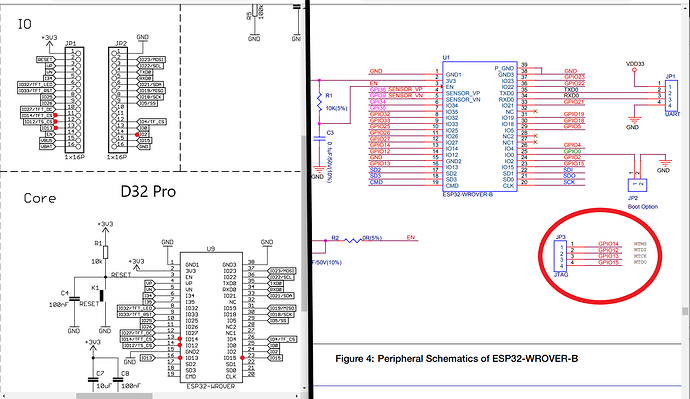 Sorry about the image. it will only allow a new user 1 image per post.
I am at a bit of a loss how to connect the device up as some of the pins seem to already be assigned to IO14(TFT_CS) IO12(TF_CS) which are the TFT Screen and touchscreen.
Any knowledge or help on how someone else has connected the ESP-Prog up to a D32 Pro would be greatly appreciated.