A few months ago @ivankravets announced in
a 1st release of a platformio plugin for clion and asked for some feedback. I am so free to start here a new thread as I couldn't find an appropriate one

.
At a 1st glance it looks very well. Most of the features I need are included. IMHO the GUI is much clearer than vscode, but that may be due to the fact that I use the older sister (or should I call it mother

) idea/intellij since a few years. Integration of git is much smoother - none of the diverse plugins in vscode I've tried could really convince me. Also handling of multiple projects at the same time looks more conclusive to me.
But unfortunately there is one great disadvantage - obviously the tests in a project are not really recognized.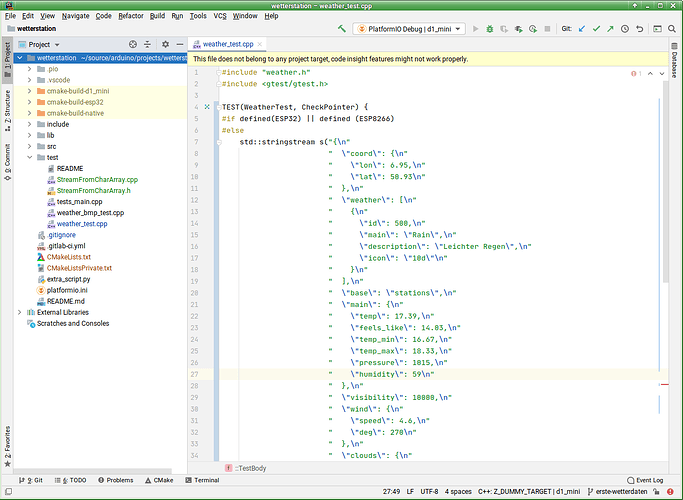 Additionally I am missing integration of pio test. Neither in the toolbar (located in the upper right corner) nor in the menu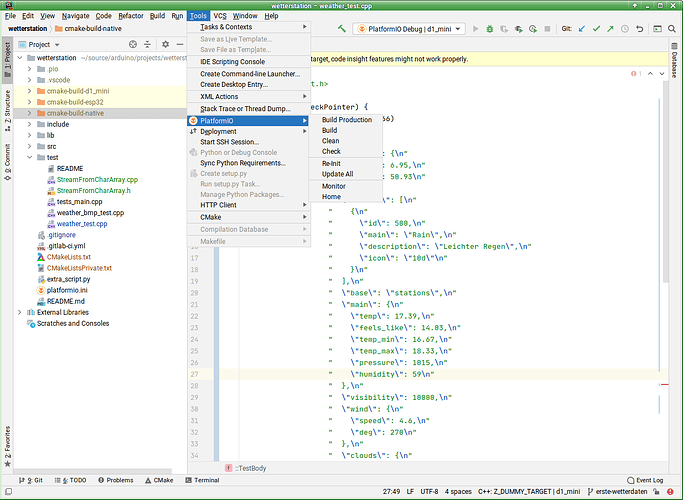 I can see something to starts tests