Hello everyone.
I'm trying to set an Arduino101 board to communicate with Science Journal Android app.
I'm on a Windows 10 machine and I'm using VSCode.
I managed to compile it with some trouble but now I stuck on this problem.
It say I have to specify dfu-util location.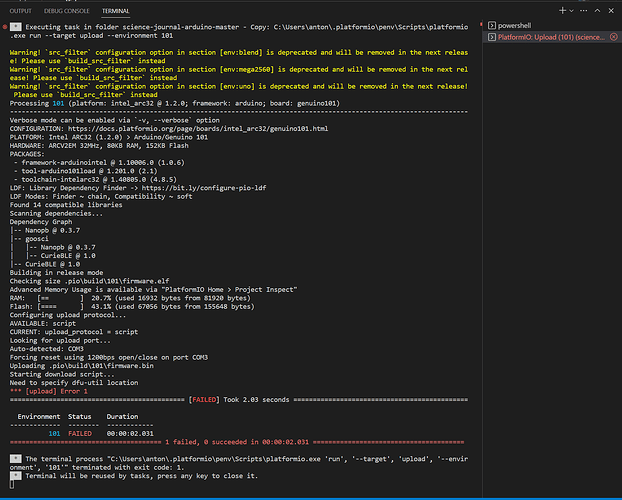 I tried a lot of workaround and Im trying to get some help on Arduino forum as well here:
Problem with dfu-util trying to upload on Arduino 101 - Arduino Education Kits / Arduino Science Journal & Arduino Science Kit - Arduino Forum
This is the Firmware I have to upload:
GitHub - google/science-journal-arduino: Science Journal Arduino Firmware
I can give you all the information I can but I dont know which ones could be of interest to the matter.
Hope someone can say something about it here, thanks in advance.