Hello everyone.
Im trying to make an Arduino101 board links with Science Journal app on my Android.
Im on a Windows 10 machine.
With some help here and elsewhere I made the needed Firmware to compile and upload ( GitHub - google/science-journal-arduino: Science Journal Arduino Firmware).
Now Im stuck there.
It doesn't work with Science Journal app neither with other apps that should recognize an active bluetooth device around (like the one I tried to use called BLE scanner).
Conversely though, If I upload a BLE sketch on Arduino101 called Scan.ino it recognizes devices around.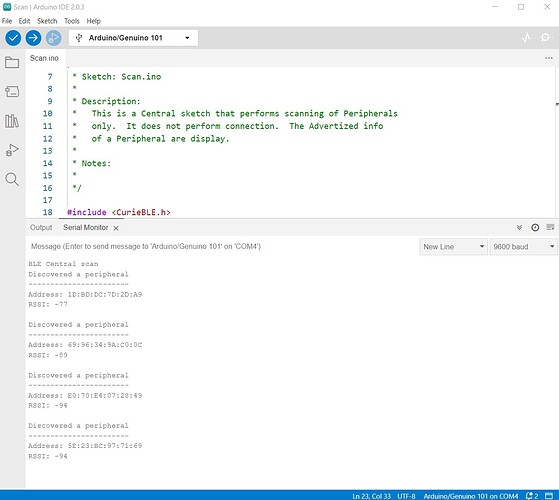 So, it seems it is able to receive a signal but not to transmit one so to say.
Thanks to who tried to help me here: Dfu-util location missing trying to upload Science Journal firmware on Arduino101 - PlatformIO IDE - PlatformIO Community
and on another forum ( Problem with dfu-util trying to upload on Arduino 101 - Arduino Education Kits / Arduino Science Journal & Arduino Science Kit - Arduino Forum)
and I hope I could find some more help to end this endeavor.
Thanks