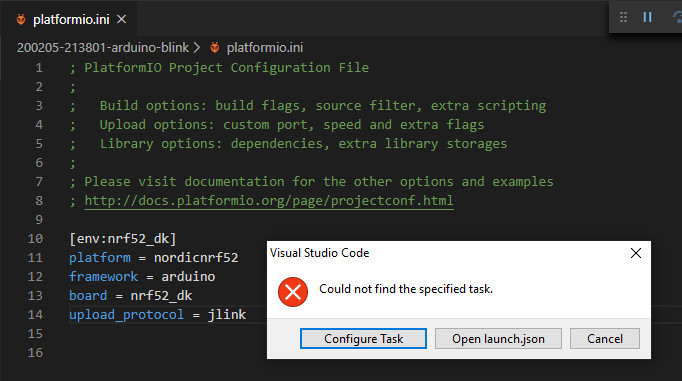 It's my 5th day of trying to get the debugger to work in any way. I have a simple process (listed below) which reliably fails with the above message from VSC. I have googled the error message without shedding any light.
I have now tried my minimal process for 3 different platforms: esp8266, esp32, and nrf52840-dk, and for arduino and mbed
My process:
Import the standard blinky example distributed with platformIO for the chosen platform;
Compile and observe that it loads and runs;
Then I add upload_protocol = jlink to .ini
Start debugging (F5), and immediately get the error
I have installed the drivers as per standard documentation.
…platformio\packages\tool-jlink\USBDriver\InstDrivers
I do wish a platfromIO person would notice me!