Hi everyone,
I've been trying to do this about a week now, and I'd like to understand if it's actually possible, the idea is to take a sample FreeRTOS project available in the AWS freertos console and compile it using platformio.
So, basically you download FreeRTOS with some specific libraries for a board, compile it, flash and run some demos.
I managed to follow the AWS tutorials to compile and flash my device with it, but no luck so far on trying to do the same with platformio, the biggest struggle being 'adapting' the libraries to a format that platformio can find the correct dependencies.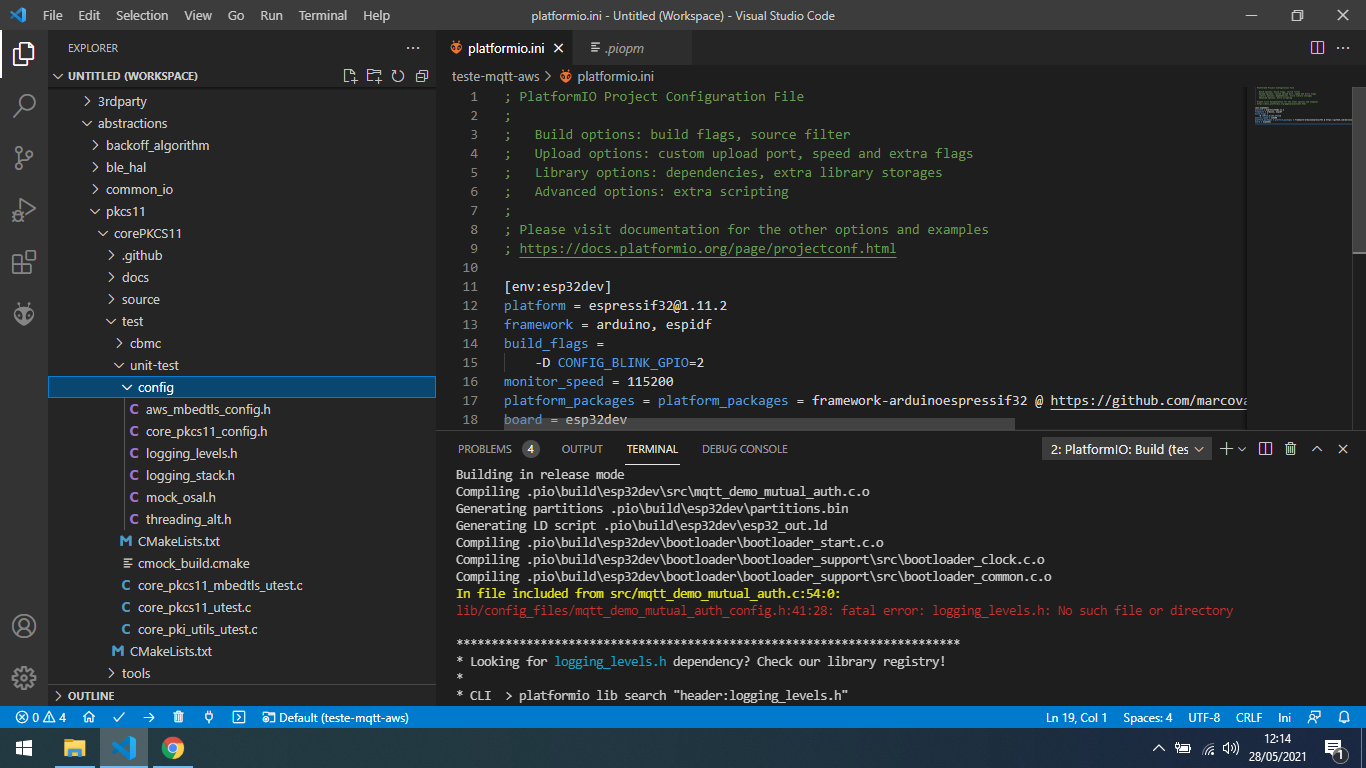 I'm trying to run the coremqtt mutual auth demo to connect with AWS just for reference.
Has anyone done that? It would be very helpful if you guys could point me in the right direction.
Thanks!