Hello,
after CLion target for library code completion was implemented, there is still a bug in the code-completion for any code in the "lib" folder. Inside these code files, CLion is not able to resolve include files, neither for the Arduino environment or the C standard library (like string.h). It does recommend to include non-found functions from a very long relative path though.
It looks like this: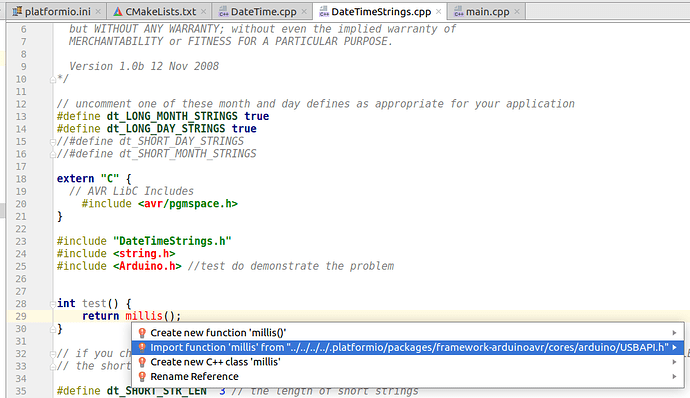 Folder structure: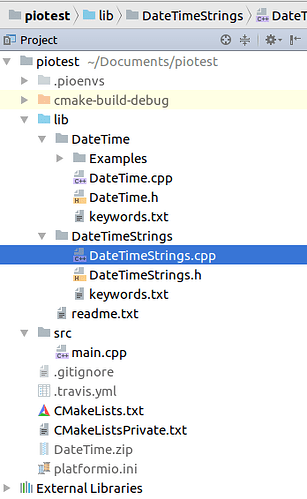 To reproduce, do a test project and add some library. For example:
mkdir piotest && cd piotest
pio init -b uno --ide=clion
wget http://playground.arduino.cc/uploads/Code/DateTime.zip && unzip DateTime.zip -d lib/
#press "n" to *not* overwrite
touch src/main.cpp
pio init --ide=clion

Then open the piotest program in CLion.
I'm using the latest platformio development version PlatformIO, version 3.5.1a6 and CLion 2017.3.