Hi,
I have been using this board type in Arduino IDE, but would prefer to use it in VS Code with platformio, but am unsure about which board tytpe to choose.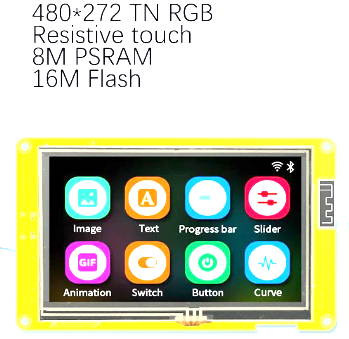 Esp32-s3 Hmi 8m Psram 16m Flash Arduino Lvgl Wifi&bluetooth 4.3" 480*270 Smart Display Screen 4.3 Inch Rgb Lcd Tft Module - Lcd Modules - AliExpress
ESP32 S3 development board
Dual Core Xtensa X7 240 MHz
ESP-4827S043
8M PSRAM
16M Flash
Standard 4.3-inch TFT screen
Resistor touch
My project is an .ino Arduino Sketch, and in Arduino IDE I have been using the board type
ESP32S3 Dev Module
Which board type is the equivalent of the above in Platform IO ?
I can't seem to find one with the same name when creating a project from scratch using the New Project Wizard.
The settings for this board type are