Hi,
I'm trying to install the platform IO vscode extension, but it does not work. The "installing" popin hang forever. I tried already to re-install with no luck. Also tried to remove ~.platformio/ directory and re-install, but still got the same issue.
My config
I'm using MacOS Big Sur
platform io cli has been installed successfully and works (pio command works)
When I toggle the VSCode dev tools I can see the following logs (see attached screenshot)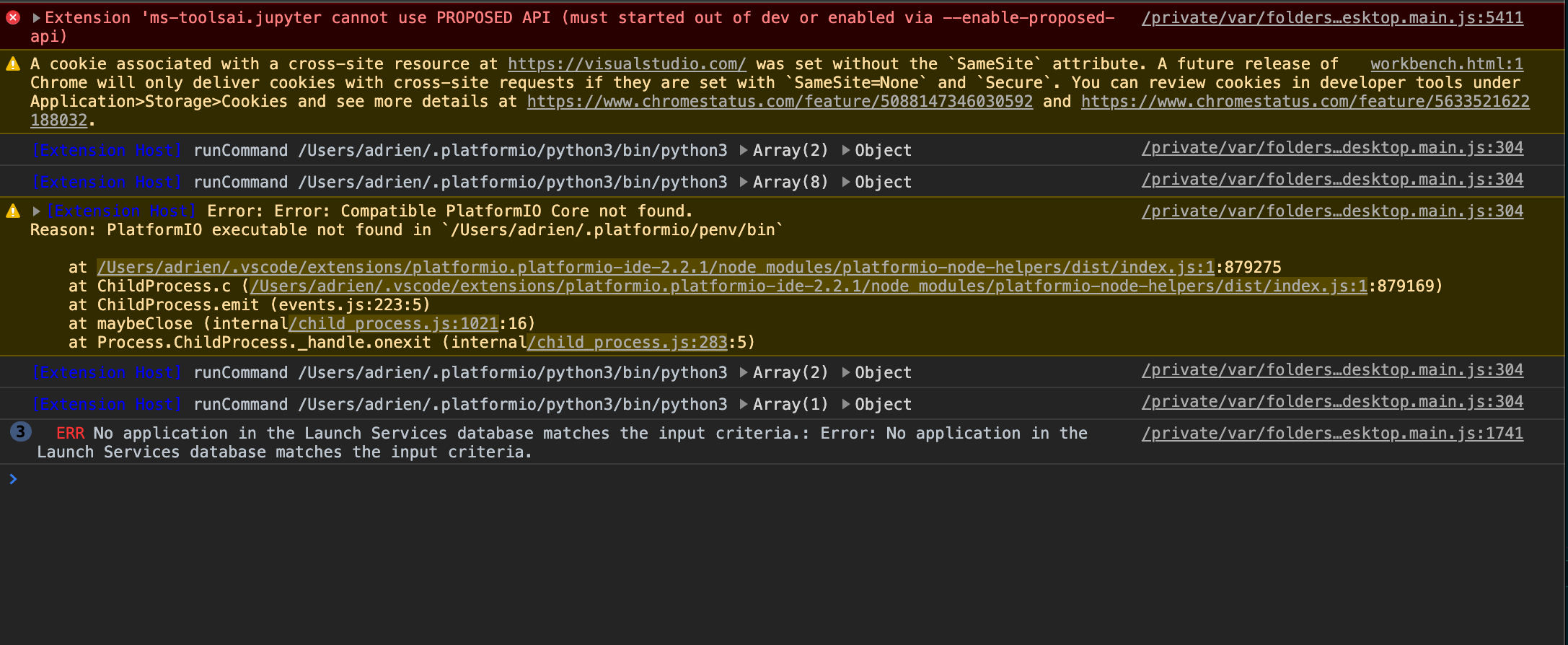 Is anybody have a clue/idea to help me have this work? I can provide more information if needed.