I need a quick tip.
I've been using Mac OS for decades and I'm not used to Windows anymore.
Now, I need to proceed my work in VSCode for Windows because I've received a new model of TTGO T3 that uses WCH CH9102F USB interface. This interface simply doesn't connect to Mac.
I'm running Windows in Parallels Desktop virtual machine. I've installed VSCode for Windows and imported a copy of my project folder into it.
Then I've installed the port driver and now it's already available in Windows Control Panel: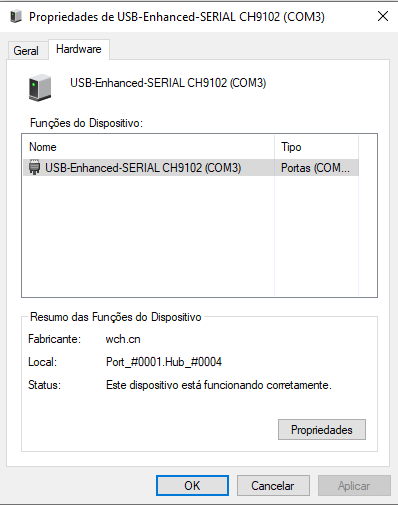 Moreover, the port is available for VSCode as well: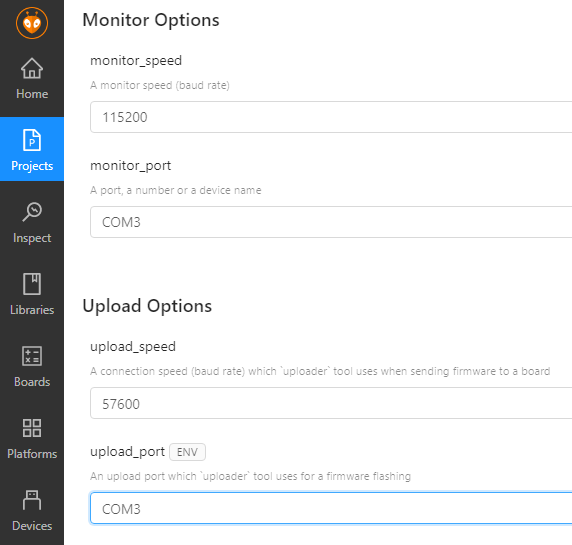 But, as usual, even after saving the project configuration, "upload_port" and "monitor_port" in platformio.ini file are never updated this way.
Now I've got to update platformio.ini manually. It means I have to place "COM3" device path there:
upload_port = /dev/cu.usbmodemFA1331
monitor_port = /dev/cu.usbmodemFA1331

Help please.