Hello all,
I am new in platformio, and try to study it. Previously I used visualgdb plugin.
In visualgdb I could see all includes (from my project and system includes (for example stm specific (stm32*.h stm32_hal… and so on.)
see screenshot: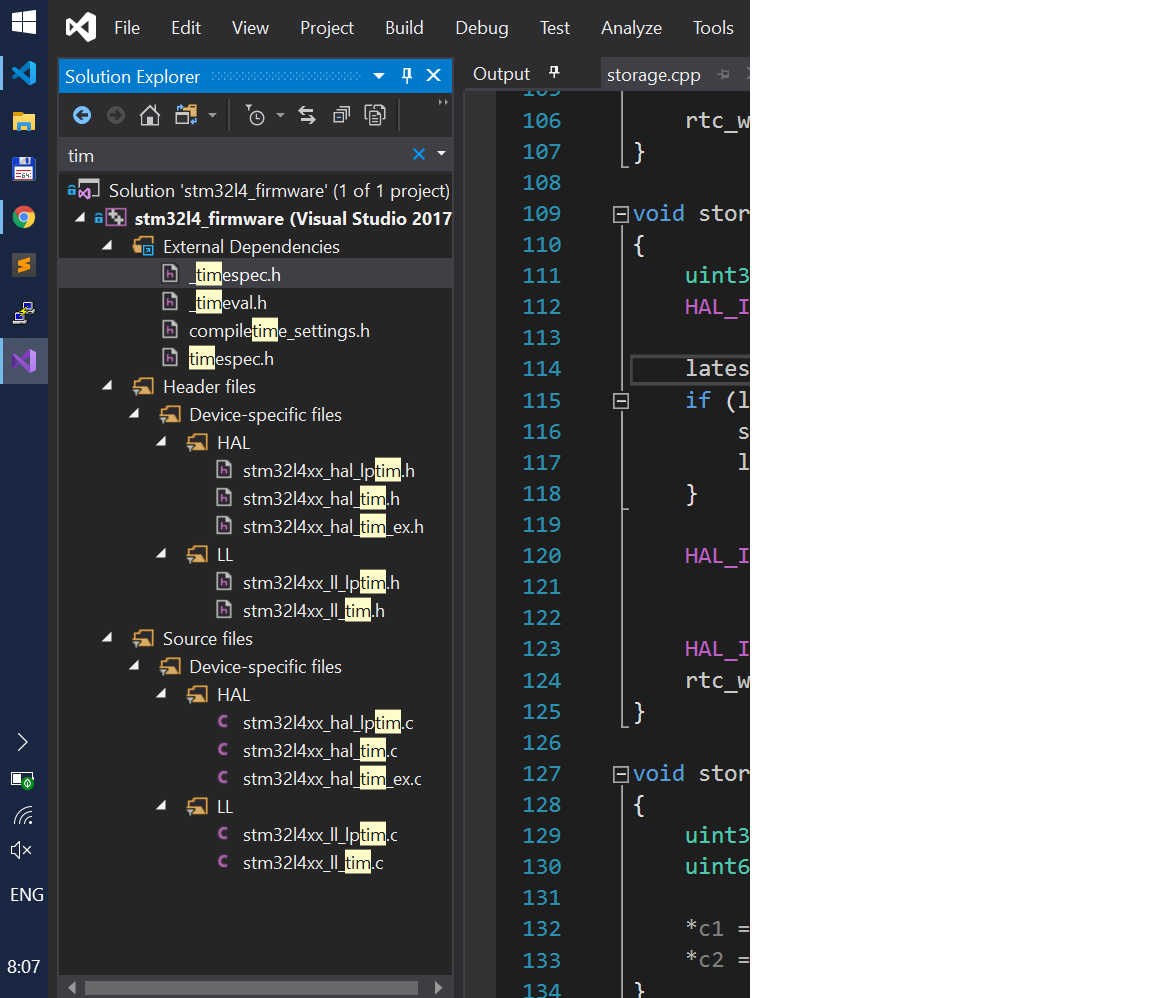 In vscode + platformio I cannot see them. Also I cannot search them with CTRL+P hotkey. (test blinky project was created from examples, It successfully compiled, also code navigation to definition, declaration, popup hints are working)
Is it possible to include them?
Is it possible to use CTRL+P to search also system includes ?
P.S. vscode 1.42, platformio 1.10
platformio.ini:
[env:nucleo_f103rb]
platform = ststm32
framework = stm32cube
board = nucleo_f103rb
build_flags = -DF1