Hallo Community,
I am trying to upload my code to AT mega32u4 same IC as arduino leonardo. The PCB is detected on COM 6 and working normally on arduino IDE. The board is detected also on Platformio (auto-detected as well Manuall detection through platformio.ini) but can`t upload the code. As error I got Error 1 upload. I tried already through other ports and unfortunately its not working.
here is the Error code: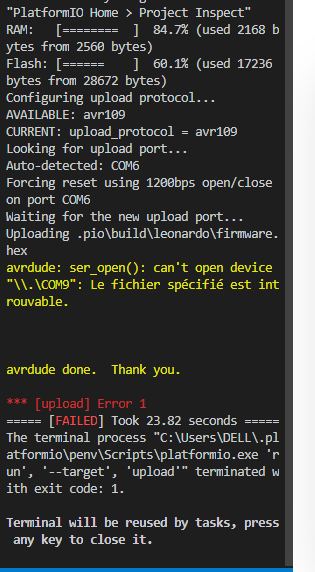 Error Translation :
avrdude: ser_open(): can't open device "\.\COM9": The specified File can not be found. avrdude done. Thank you. *** [upload] Error 1
Ps : the PCB is working on other laptops…
I ll be thankfull for any help.
BR, A_S