Since last month I cant compile my project code in PlatformIO (Windows 10, Visual Studio Code), every time I try to do it so, I get this error message: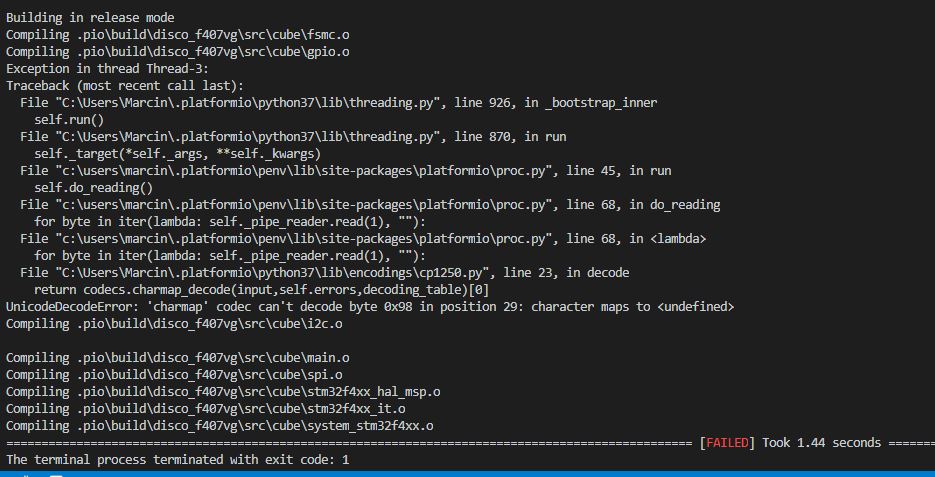 It was working fine before, I didn't make any changes to the code.
Things I tried to fix this error:
Moving to PlatformoIO version 2.0.0 beta5 from 1.10.0 - no change
Downgrading to earlier PlatformoIO versions - no change
Uninstalling all pythons from my PC and reinstalling PlatformoIO - no change
Moving project directory to different location - no change
Installing Visual Studio Code with PlatformoIO in fresh Windows 10 virtual machine and compiling my project here - it works!
Since my code compile in virtual machine it looks like it is some PlotformIO build-in python problem that for some reason occurs only on my PC, but I have no idea why.