Hello!
So while working on my project I have come across a build error that I just cannot get rid of. I also can't figure out where it's coming from. I've tried various solutions that have come up online regarding similar situations but nothing has worked.
While building, I get an error: "midi_handle.cpp:(.text._ZN7polimod10MidiHandle4initEv+0x70): undefined reference to `polimod::MyDac::init()'", even though I have included 'dac.hpp' in 'midi_handle.cpp' and checked everything for typos etc.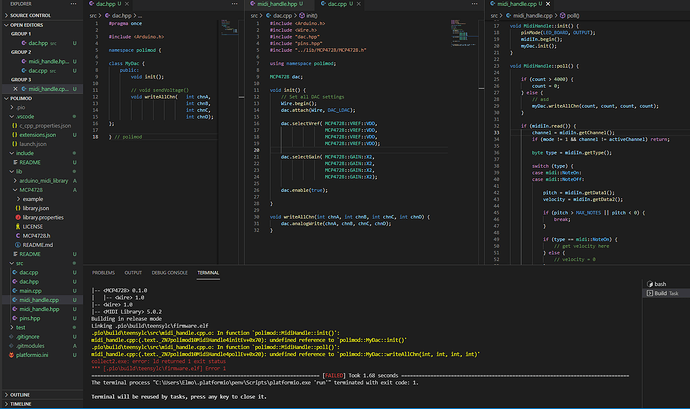 There's a screenshot of the various .cpp and .hpp files involved in the situation. I have no idea how to fix this so help would be appreciated. If you need additional files/information to figure this out, let me know.
Thanks!