I guess this is kind of an off topic discussion in this forum, but maybe someone has already faced similar issue. I'm using a LilyGo TTGO T3_V1.6.1 (ESP32-Pico-D4) embedded in a custom PCB with a push button connected to GPIO 13 (µP pin 20).
GPIO 13 is supposed to be hardware pulled up by R30 in TTGO board: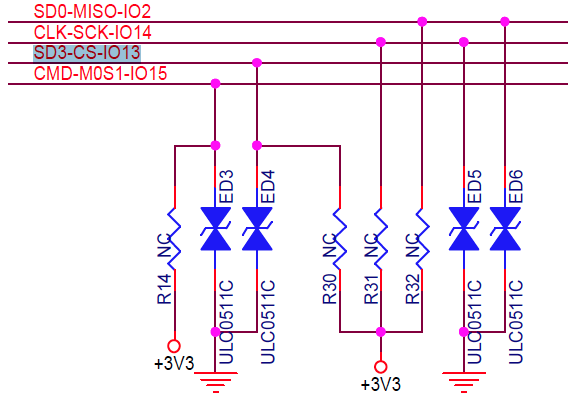 I'm trying to configure GPIO 13 as a digital input and read its logical state. The pin can be grounded by pressing the push button. It might sound ridiculous, but I can't get any reasonable answer.
Setting the pin up as INPUT, it reads always false (0).
Setting the pin up as INPUT_PULLUP, it reads always true (1), despite the push button is pressed or not.
In both cases, pin voltage readout stays around 0,2 V while push button is released.
Would there be any config register that should also be adjusted so that pinMode(...) makes effect?
Thank you.
Regards.