I am an engineer in China .When I create a new project using the platformIO, the program stuck and told me to wait for moment.shown as fellow.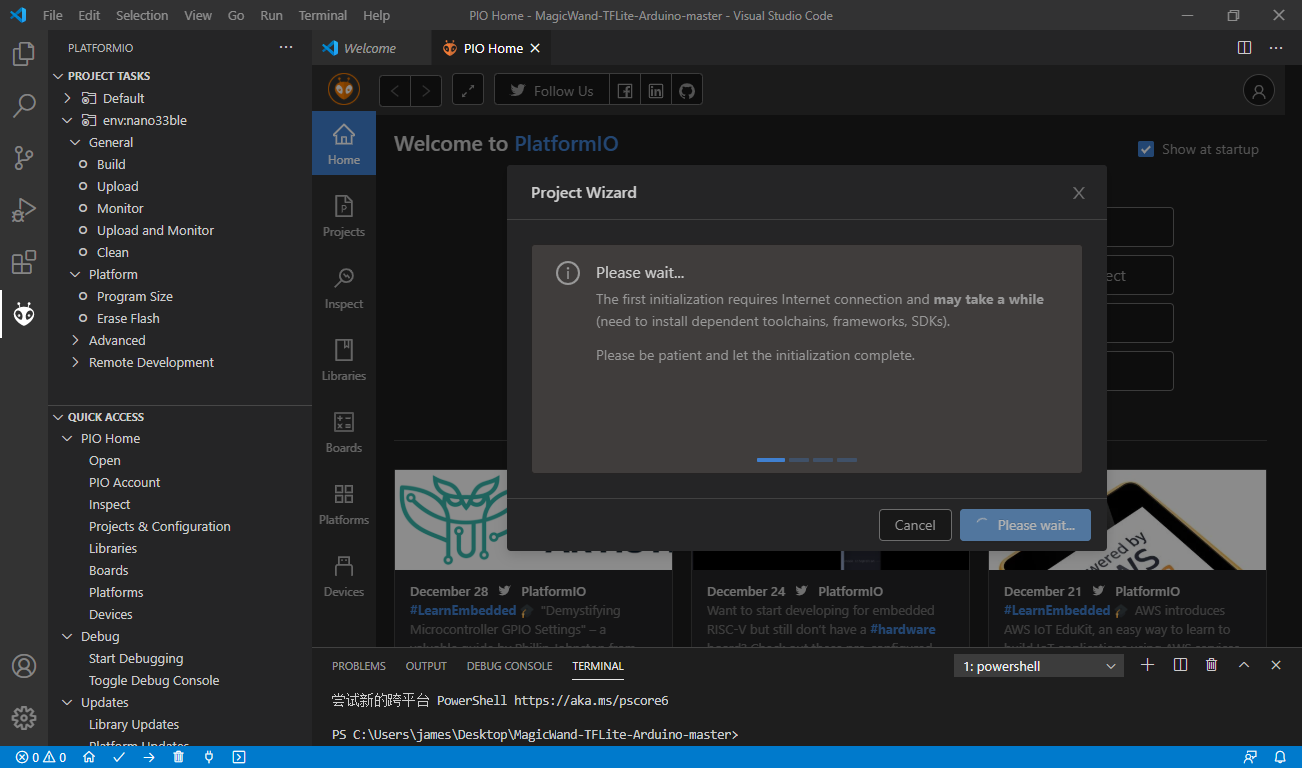 I waited for hours but the program didn't continue running.
the board I used is the Arduino nano 33 ble sense
the default framework is arduino
Someone said I should change to the Agents library, cause download the modules from the default library in China is extremely slow but I don' t know how . Do anyone know what cause the problem and how to solve it?