Hello community!
I am facing the following problem on XMC 2Go using Platform Io plugin core 6.0.2 on Visual Studio code version 1.68.1 :
I am trying to duplicate the blinking LED code from Infineon's DAVE app as an introduction project to Platform IO.
While trying to configure the systick timer using api -
"SysTick_Config(SystemCoreClock /TICKS_PER_SECOND);" where Ticks per second is defined as 10.
The program becomes non responsive for around a minute and then normal execution is restored.
Also the "void SysTick_Handler(void)" is not called (verified by means of setting breakpoints) after the program execution restores. Here are some code snippets: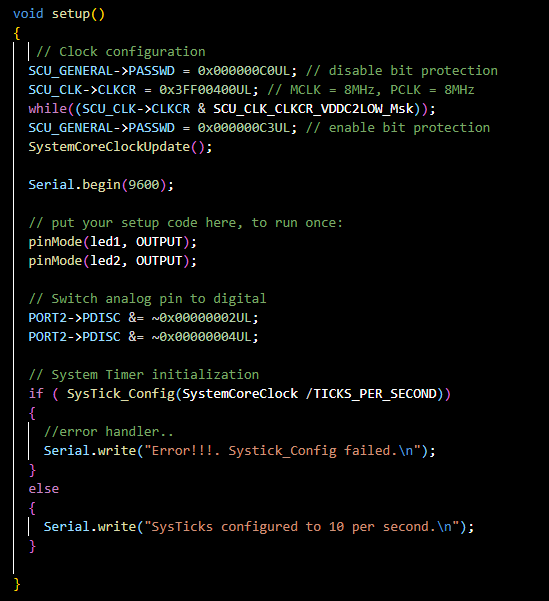 Kindly suggest what am I missing or doing wrong.
Thanks in advance for all the help and support.