I'm trying to get STM32CubeIDE Generated code for a hid working in PIO.
I'm using a stm32F411CE chip, with the following clock config: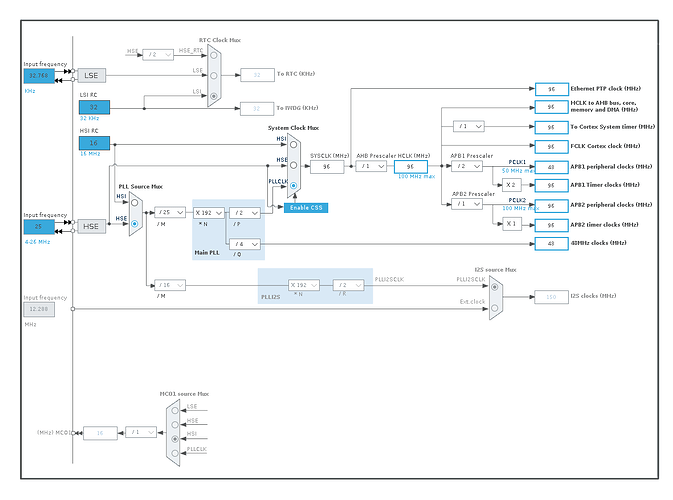 I copied the files that were missing in PIO from stm32CubeIDE.
the code compiles perfectly fine. but when I execute it doens't get through the USBD_Init function.
Edit: I tried compiling thourgh cubeIDE with the PIO included tool chain. that result works fine.