Hello,
How can I use the std::fstream that is include in the espressif framwork with an ESP32 ?
I've I try using a basic c++ code but nothing is working. The systems is not able to open/create the file.
And std::fstream works on the spiffs or on an sd card ?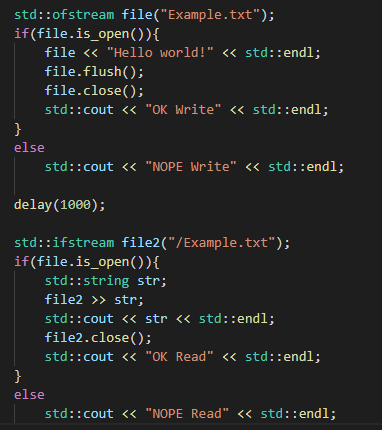 The std::cout is working well but not the std::fstream, for both case (creation and reading) my file is not open so I'm not able to print on the file.
Maybe I need to put some prestuff in front of my file name ?
Thanks in advance