Getting SPI class errors, and it doesn't make sense. SPI library is included.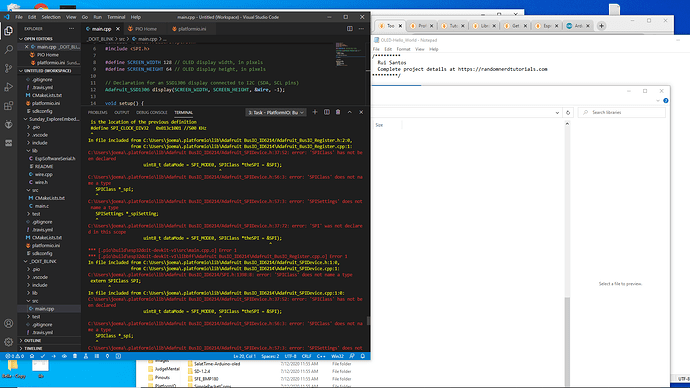 I get a lot more SPI errors when I delete the include.
I need to get past this, because the lines I need for the OLED aren't raising errors. I'm almost up to my Arduino IDE speed.