What is interpreter-exec console to appear on target's stdin?
Extra strings make difficult to use scanf(), etc.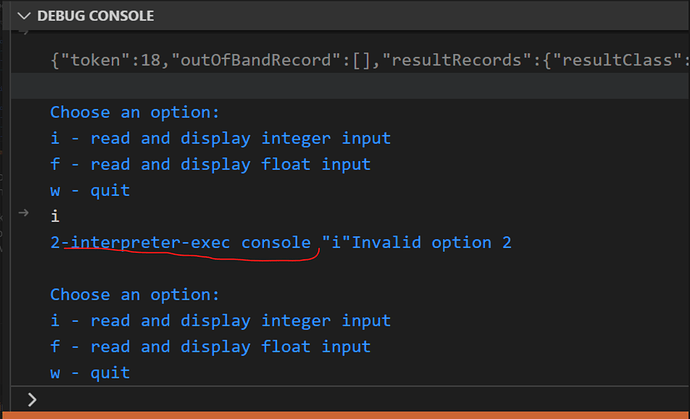 Notably, this is not happening when running pio debug --interface=gdb -x .pioinit, however, this one is also not completely free of issue, because after pressing q, the stdin receives "pio_reset_run_target q".
I think it is coming either from platformio-vscode-debug or VScode debug adapter.
The only thing that makes me think maybe OpenOCD is involved somehow is that ststm32@16 behaves differently than ststm32@15.6, i.e. with v15.6 I get lines of extra garbage characters on stdin.
Extra details here: