Hi,
I am working on a project here:
Long story short: I tried to add a .h and .cpp file for a new device (just for a new display) with ifdef LILYGO_WATCH_2020_V1. So i added a build flag -D LILYGO_WATCH_2020_V1=1 in platformio.ini
Is this kind of integration right? Am i supposed to do it that way with platformio?
Maybe thats my problem…
I compiled it serveral times so i got it working for the TTGO smartwatch (see commits history). Today i tried to build it and its not working anymore: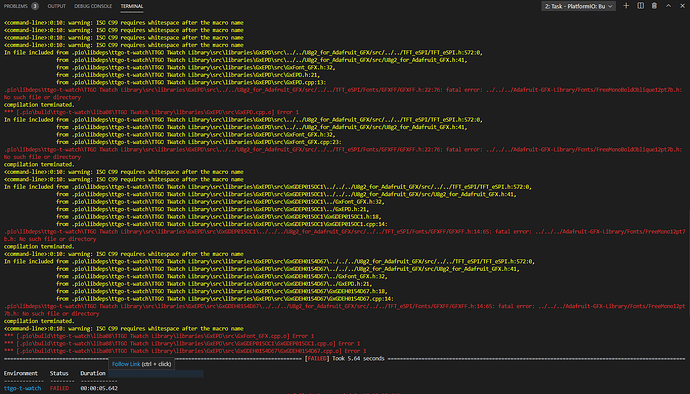 I tried to delete .pio or libdeps. Seems like it doest re-download the needed libraries while building… now i have project copys with the same codebase but some compile and others not…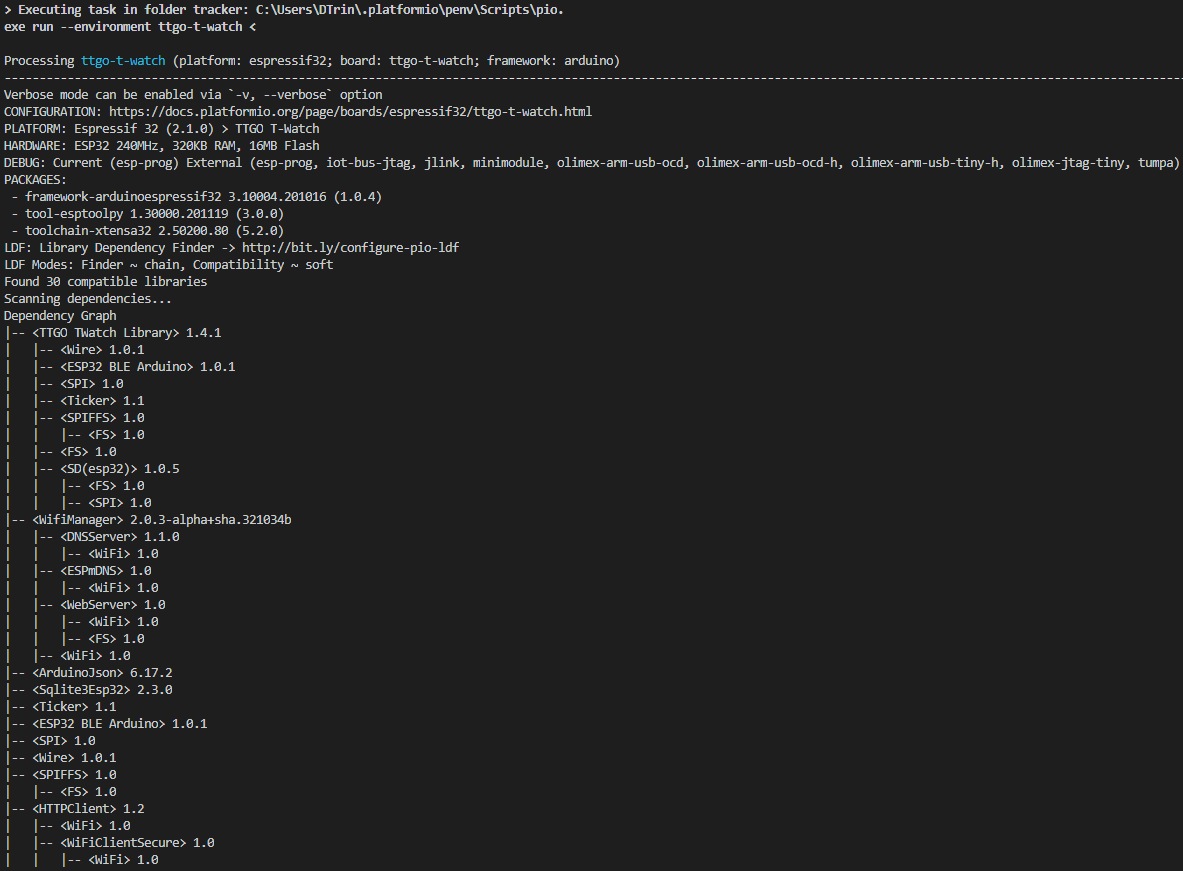 I had this error several times before and i have no clue where it come from…
Anyone an idea?