I recognize this is a VS Code / Plugin issue, but this community is really strong so I am hoping someone will have seen this before.
Whenever I open a project, I get this pop-up error pointing to restructuredText / snooty issues: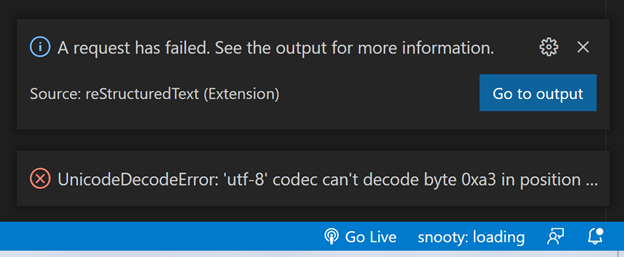 The error UnicodeDecodeError: 'utf-8' codec can't decode byte 0xa3 in position 37: invalid start byte is fairly useless since I have no idea which file it might be puking on.
If I remove the plugin the error goes away - but so does my ability to write rst in the IDE of course.
Any ideas?