Hello.
I have started a fresh Qt Creator Arduino project. I have it building and uploading just fine.
I wanted to add a DHT11 temp sensor lib and did by running this command:
jurisl@yuriylinuxpc:~/ard3$ platformio lib install 18
I can see it is building with the project here: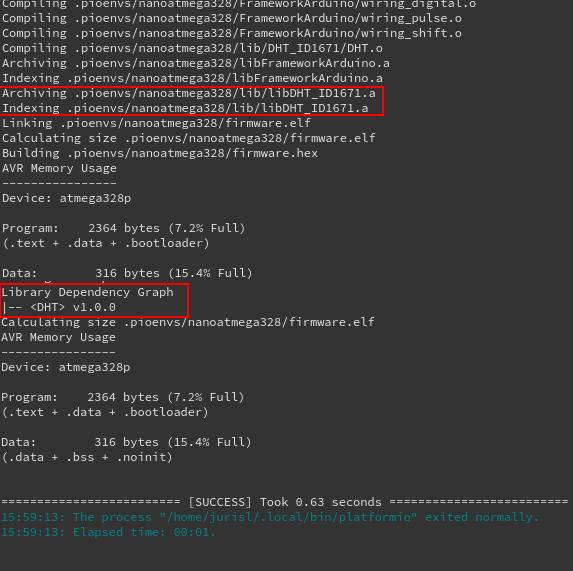 But I can't figure out how to use it in my project? It does not show up in #include <dh…
Please advise.