I am writing a fairly complex project for the nanaoatmega328 and wanted to try the static code checker using Home->Inspect. When I press "Inspect" for my environment, it looks like a normal build is started and my source files are compiled normally after the dependency check is done. But after compiling, I get this: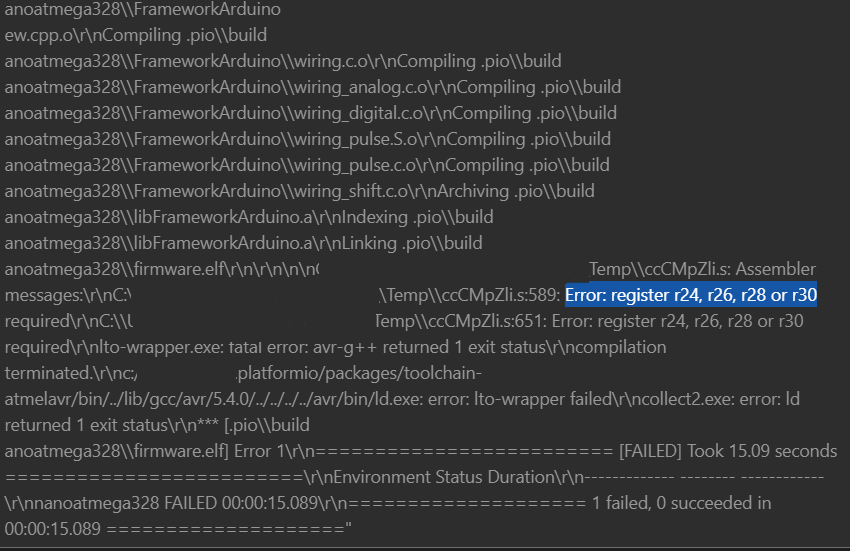 Doing an initial search, I rarely found ASM error popping up, e.g.
here
, so I am a bit confused. Could one of the libs I am using create it?