I am setting my custom board up as a modbus RS485 slave on Serial2 and running tests on it. When I use my computer as a master to read registers that I have set up in the code, the slave responds correctly however, the board freezes after its response and ends up stuck in an infinite loop in the default handler. I have attached my code below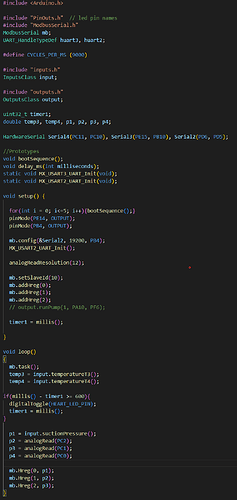 and also attached a screen grab of the debug console:

I have been stuck with this problem for over a week now, so any help would be greatly appreciated.