PlatformIO IDE 2.0 Beta 1 and PlatformIO Core 3.3 are released!
We greatly appreciate our PlatformIO Plus customers. We could not imagine these releases without their support! New features are coming soon!
Release Notes
PlatformIO IDE 2.0 Beta 1
Completely rewritten in React
PlatformIO Home
Library Manager
Board Explorer
Platform Manager
New PlatformIO IDE Installer

Asynchronous tasks
Compatible with Anaconda
Allowed disabling non-required Atom's dependencies
No need to install Python on Windows

Added command/hotkey for PIO Core program target
Dark theme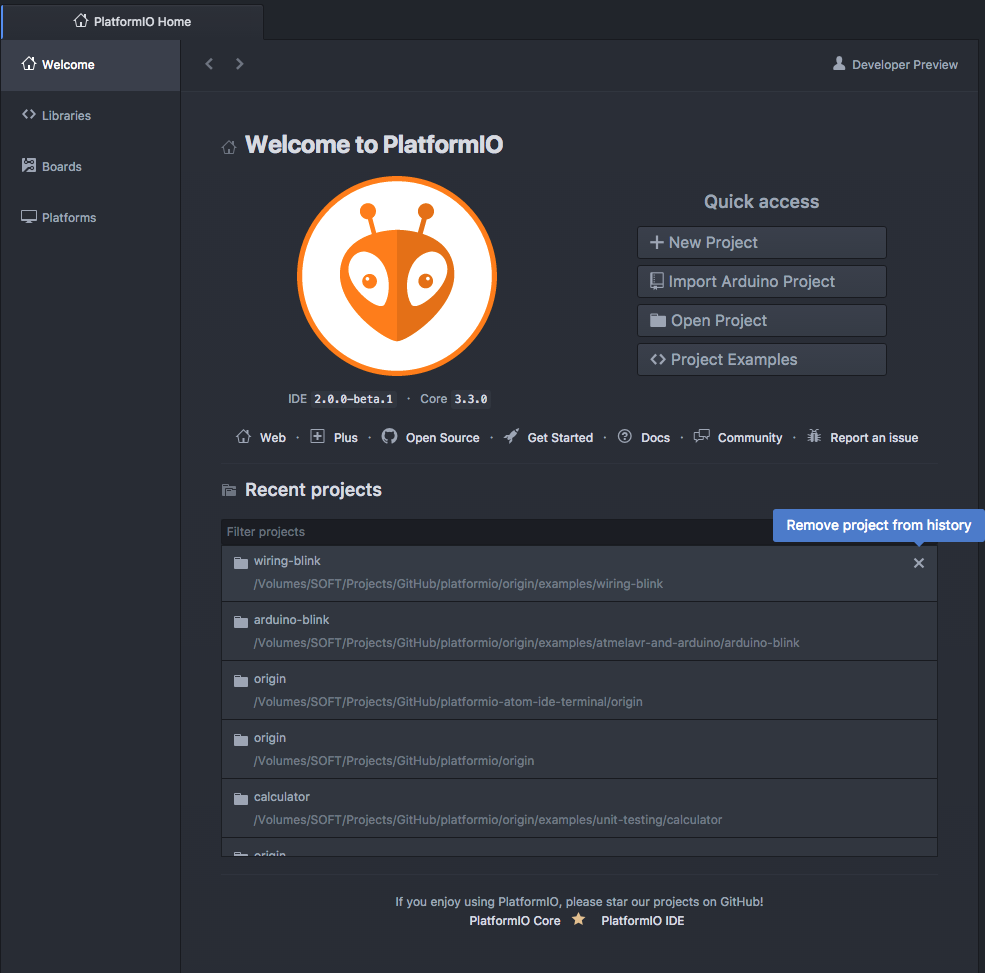 Light theme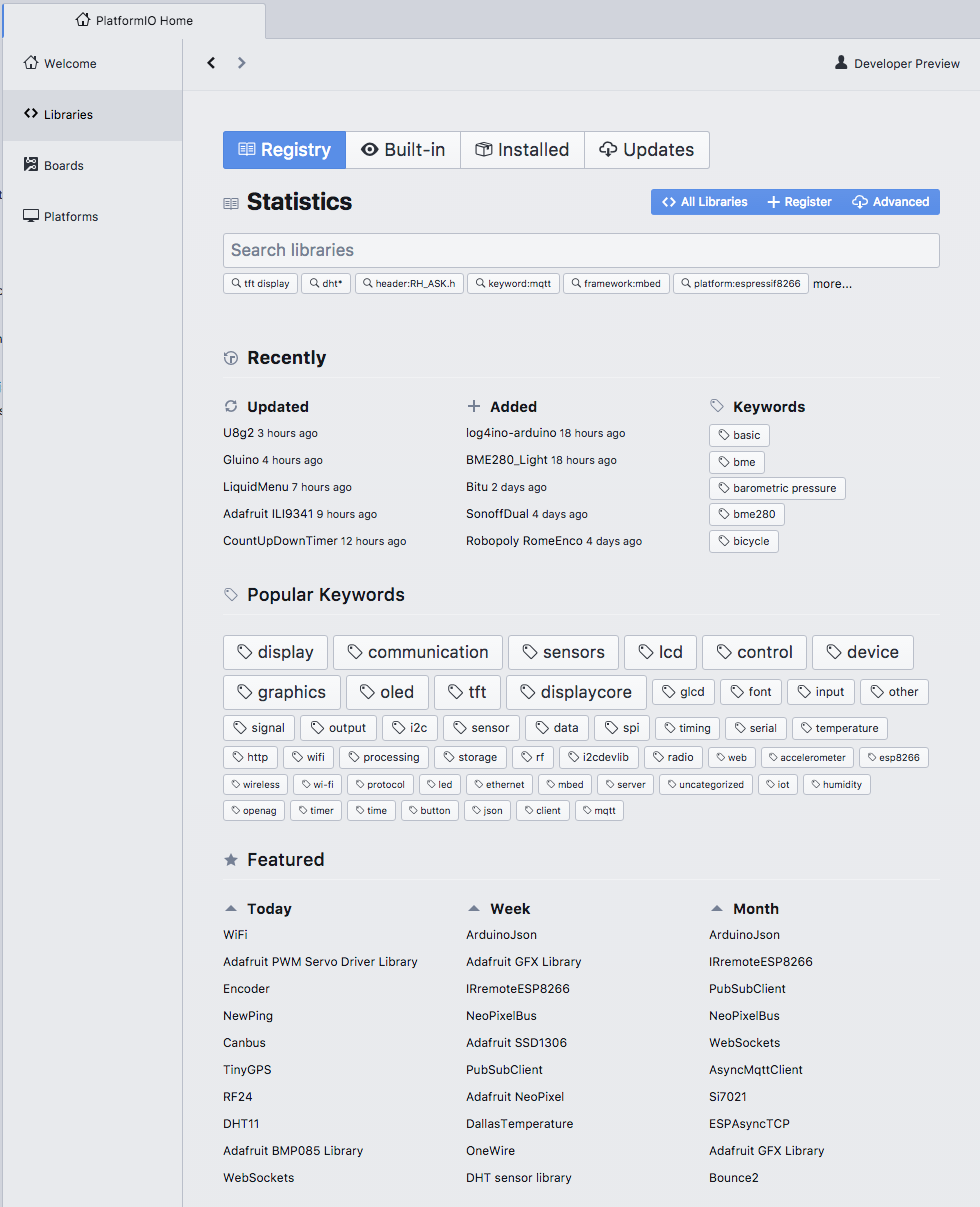 PlatformIO Core 3.3.0
PlatformIO Library Registry statistics with new pio lib stats command

Recently updated and added libraries
Recent and popular keywords
Featured libraries (today, week, month)

List built-in libraries based on development platforms with a new pio lib builtin command

Show detailed info about a library using pio lib show command (issue #430)

List supported frameworks, SDKs with a new pio platform frameworks command

Visual Studio Code extension for PlatformIO (issue #619)

Package version as "Repository URL" in manifest of development version ("version": "https://github.com/user/repo.git")

Improvements and bug fixes.
See PIO Core 3.3 Release Notes for details.
Upgrade
PlatformIO IDE: Please click on Settings in Toolbar and follow to Updates section.
PlatformIO Core: Please run pio upgrade command in a Terminal.