We're happy to announce the next release of PlatformIO Core 4.2.0!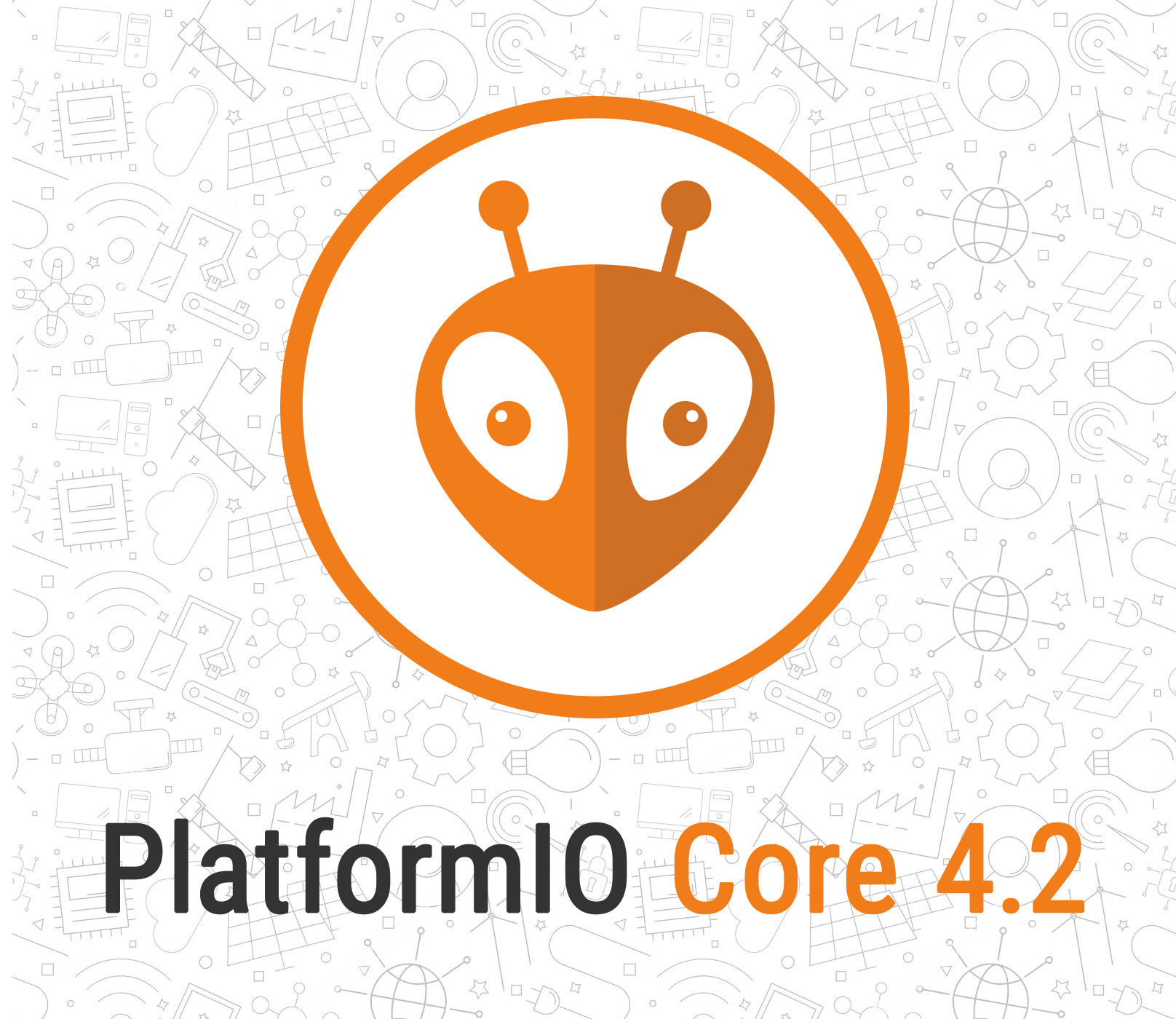 What is new
PlatformIO Home 3.1:
PIO Check – automated code analysis without hassle:
Initial support for Project Manager CLI:
Control debug flags and optimization level with a new debug_build_flags option
Install a dev-platform with ALL declared packages using a new --with-all-packages option for pio platform install command (issue #3345)
Added support for "pythonPackages" in platform.json manifest (PlatformIO Package Manager will install dependent Python packages from PyPi registry automatically when dev-platform is installed)
Handle project configuration (monitor, test, and upload options) for PIO Remote commands (issue #2591)
Added support for Arduino's library.properties depends field (issue #2781)
Autodetect monitor port for boards with specified HWIDs (issue #3349)
Updated SCons tool to 3.1.2
Updated Unity tool to 2.5.0
Improvements and bug fixes.
See PlatformIO 4.2.0 Release Notes for details.
PlatformIO Home 3.1
We are also glad to announce the new version of PlatformIO Home 3.1 with a completely new Project Manager and Configuration Tool for "platformio.ini"!
Project Configuration has been the most requested feature for the last years. A lot of new configuration options were added to "platformio.ini" and it is very difficult to remember all of them. Very often developers even do not know that they can tune default configuration for "build", "upload", "debug", "monitor" and other operations. The new UI for "platformio.ini" provides amazing functionality. Each configuration option is documented and has a direct link to documentation where you can find more details and check examples.
Demo of Project Manager
Recent Projects
Core Configuration
Build environment configuration
Inline library dependency manager
Upgrade
PlatformIO IDE: Left Sidebar > PlatformIO (icon) > Quick Access > Upgrade PlatformIO Core
Terminal: Please run pio upgrade command in terminal.
---
Regards,
The PlatformIO Team