We are proud to present our new release of PlatformIO Core 3.4 with PIO Unified Debugger.
PlatformIO IDE for Atom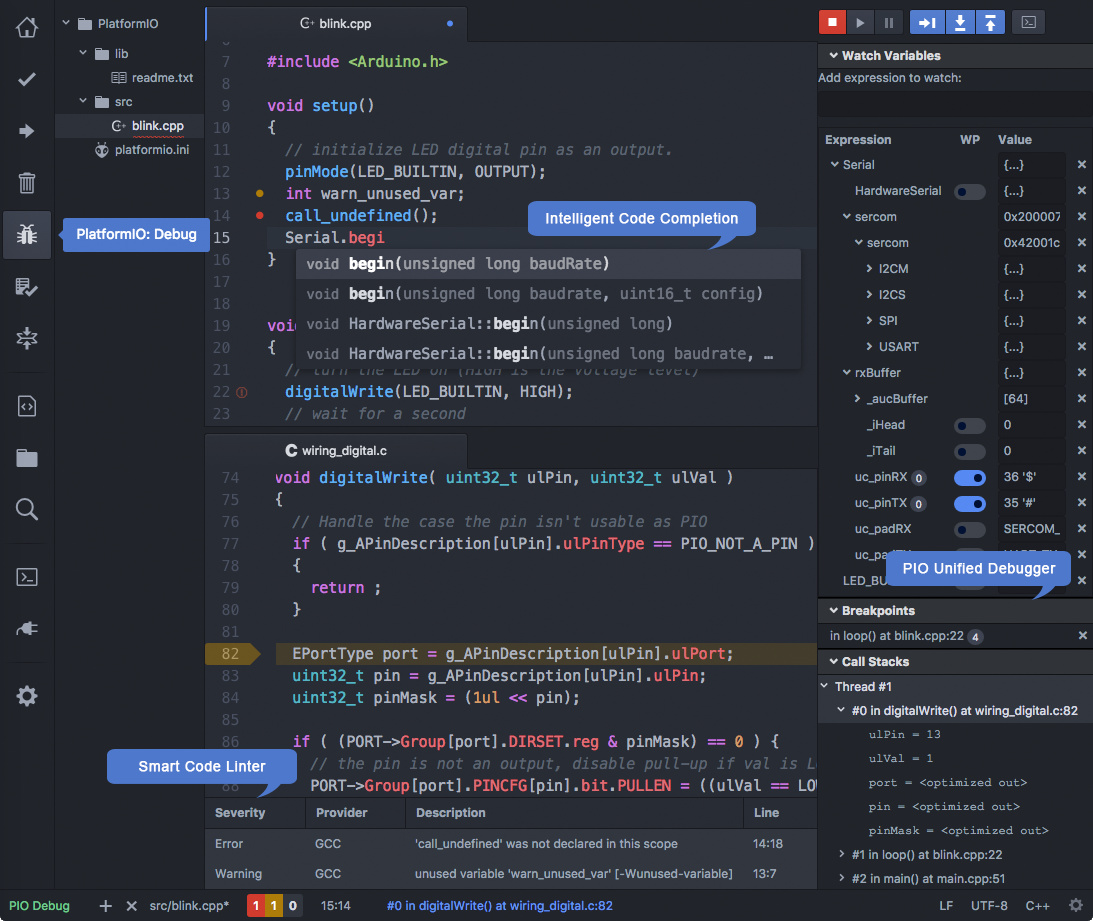 PlatformIO IDE for Microsoft Visual Code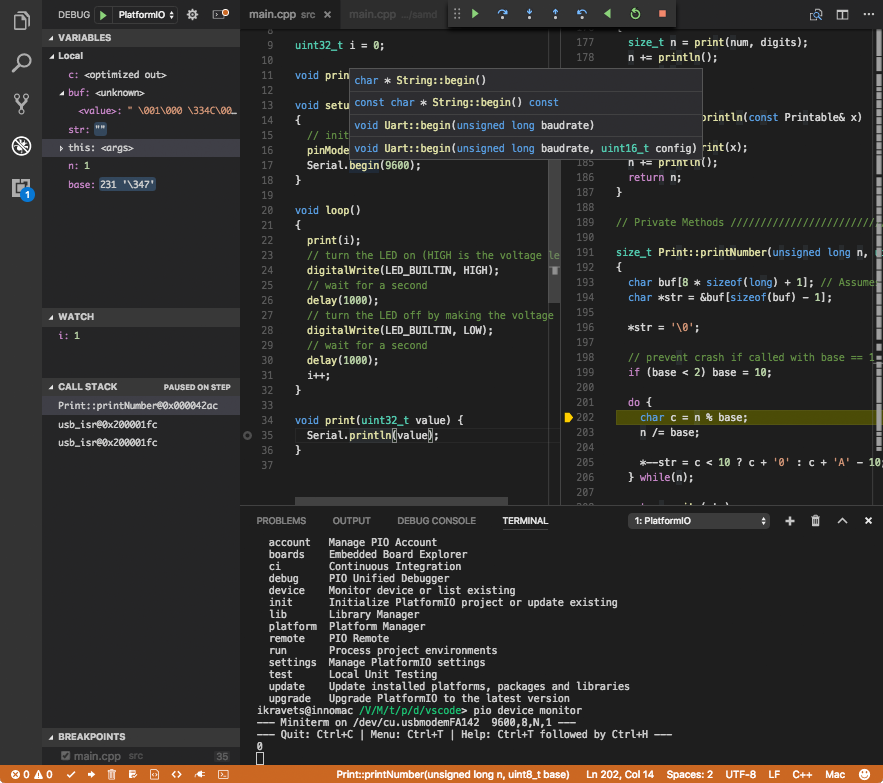 What is new
See PlatformIO 3.4 Release Notes for details.
Upgrade
PlatformIO IDE:
- Atom: Menu: PlatformIO > Upgrade PlatformIO Core
- VSCode: ctrl+alt+t, Run Other Tasks > Upgrade PlatformIO Core
PlatformIO Core: Please run pio upgrade command.
---
Regards,