Hi there.
I have been using PlatformIO no problems with Atom until one day I launch Atom, the "install" dialog comes up for PlatformIO like it's doing an update or something, until this error materialises: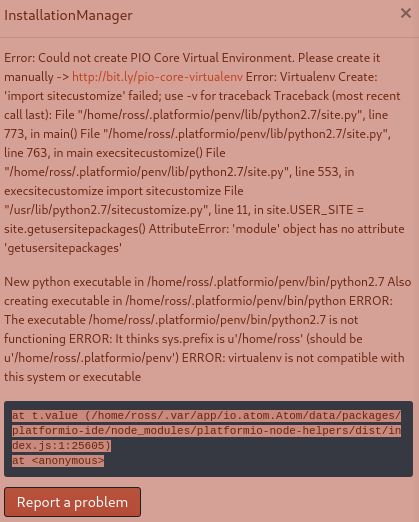 I tried removing platformIO from Atom, deleting the .platformio directory from /home and reinstalling via Atom, but this doesn't help. I get the exact same error when I try to install for VSCode, so clearly this is some sort of system wide issue, perhaps with python configuration, I'm not sure.
Any help is much appreciated.
Thanks