I'm trying to port freeRTOS to Longan Nano and when I try to build the project, platformIO always reports "src\FreeRTOS\timers.c:36:10: fatal error: FreeRTOS.h: No such file or directory". But actually I have put the right include path in c_cpp_properties.json.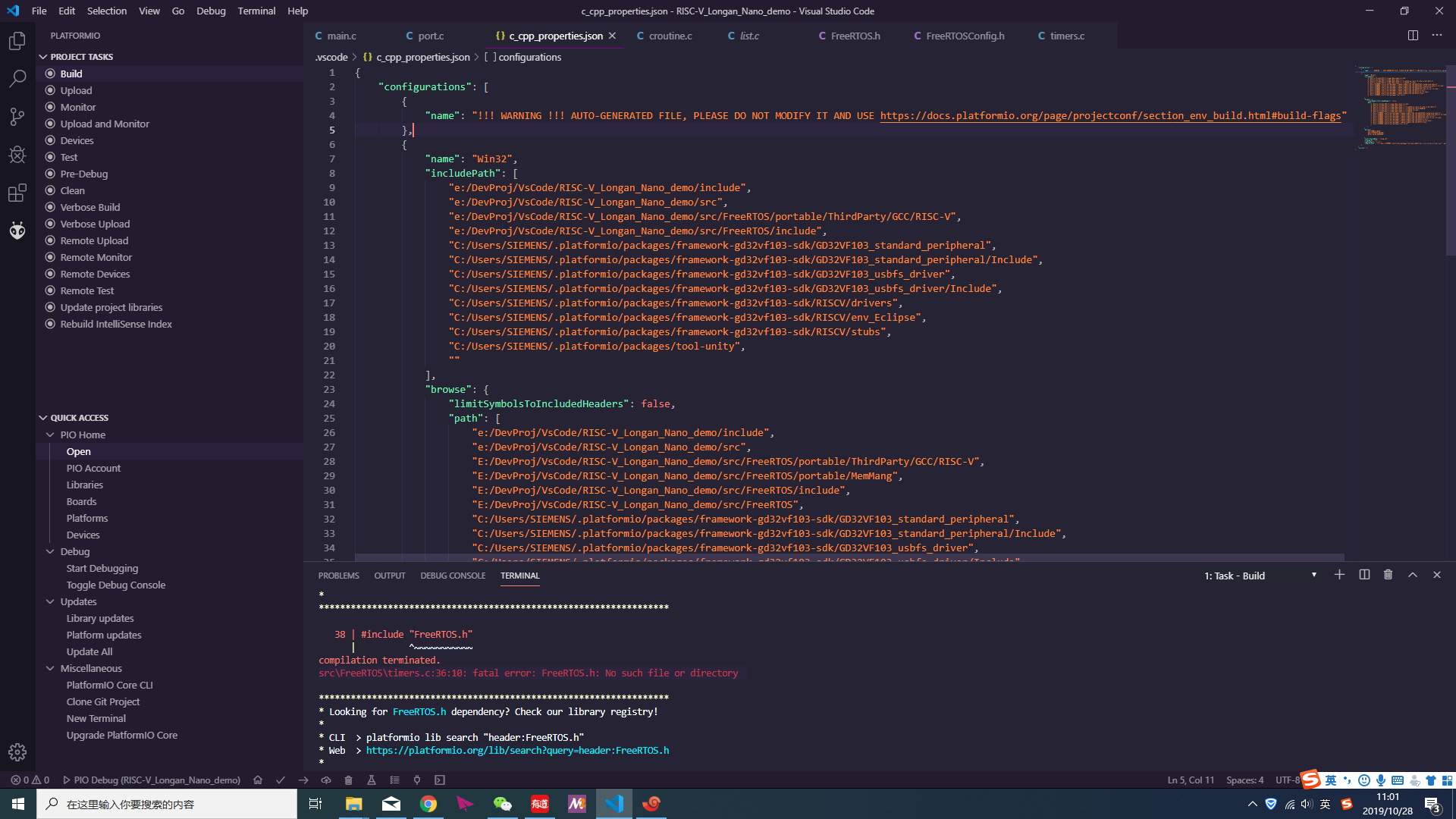 And in the error file line, I can use "ctrl+click" to enter the included head file "FreeRTOS.h". But if I build it, it always fails.
Could you give me some hints to solve it?