Hi All,
I am trying to initialize a project for a custom board and zephyr. i tried it for Clion and VScode but in both cases i get an error. The custom board works well when building the application using zephyr west tool. I am looking forward for some help. Thanks in advance!
Init result screen dump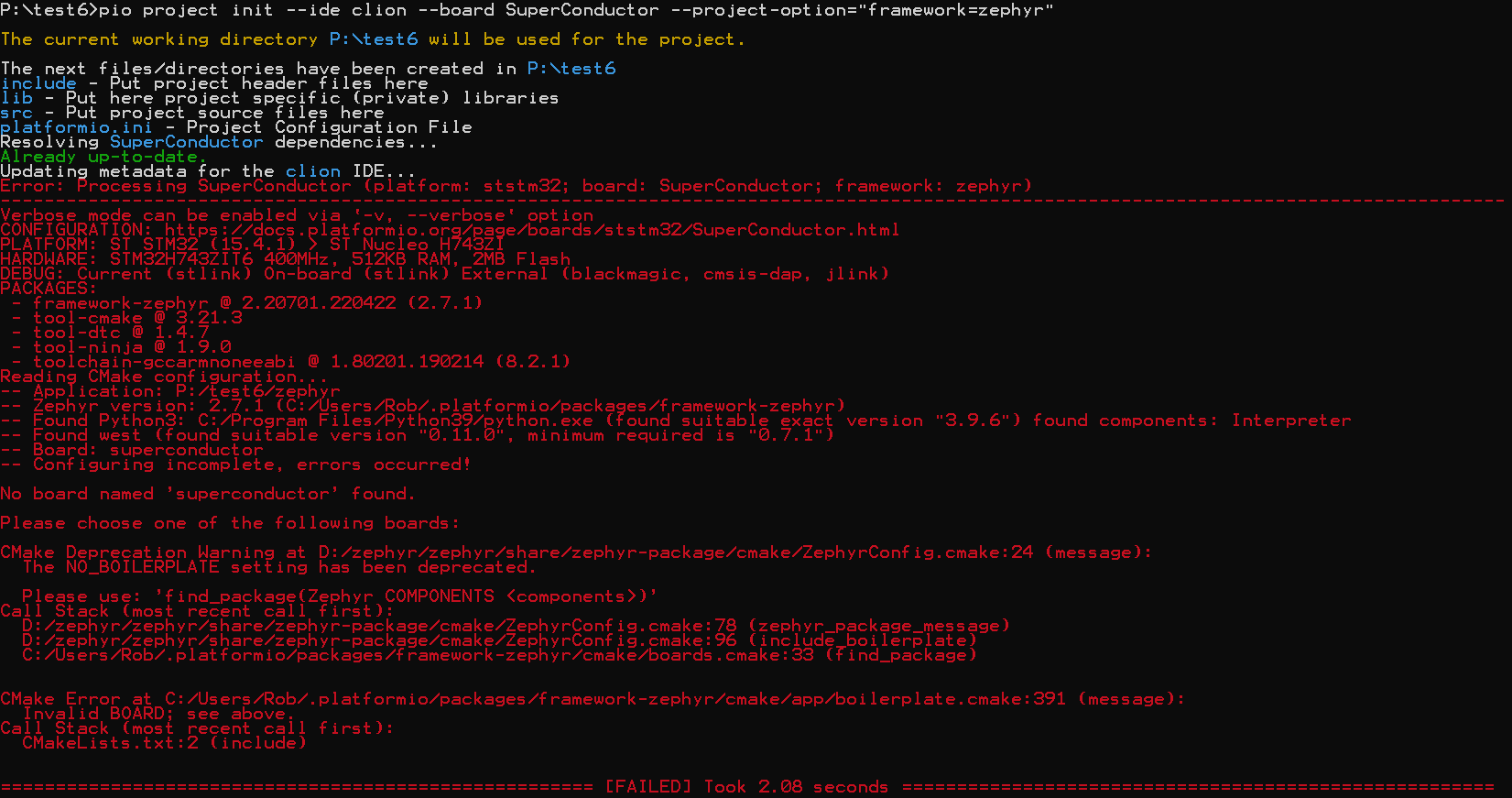 Filetree after init.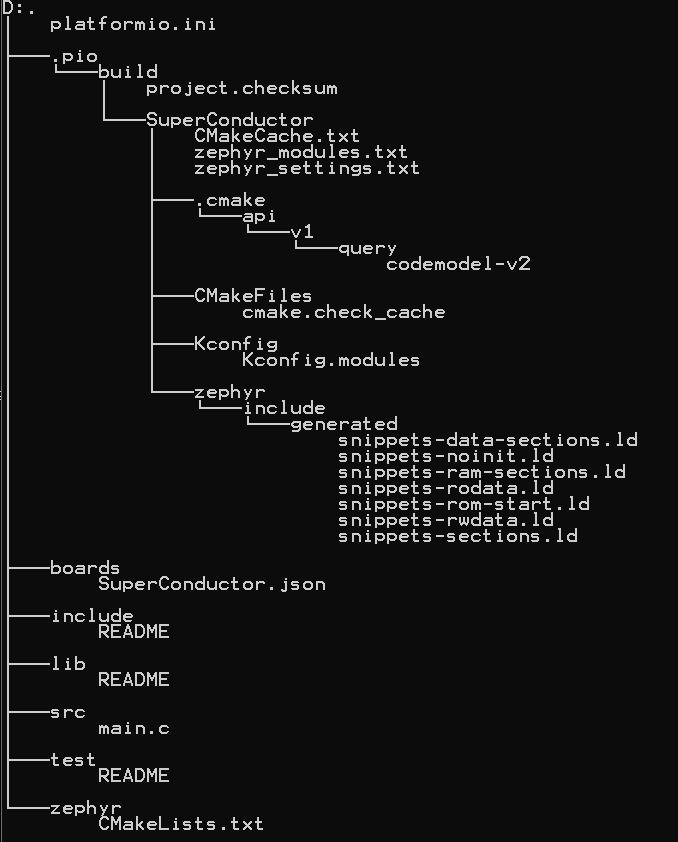 Platformio.ini after init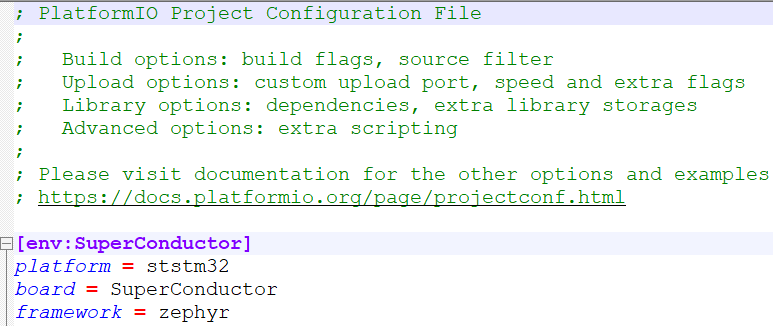 platformio board definition