When I create a new project to work on, I save it to the designated PlatformIO project folder. However, on the Atom interface, it shows that another folder has been created outside of any directories I have created. When I remove this rogue directory and try to upload my code to the board, it says that the platformio.ini file is missing, even though it is still in the folder that I intended to create. Furthermore, choosing a location instead of using the default PlatformIO directory doesn't fix the issue.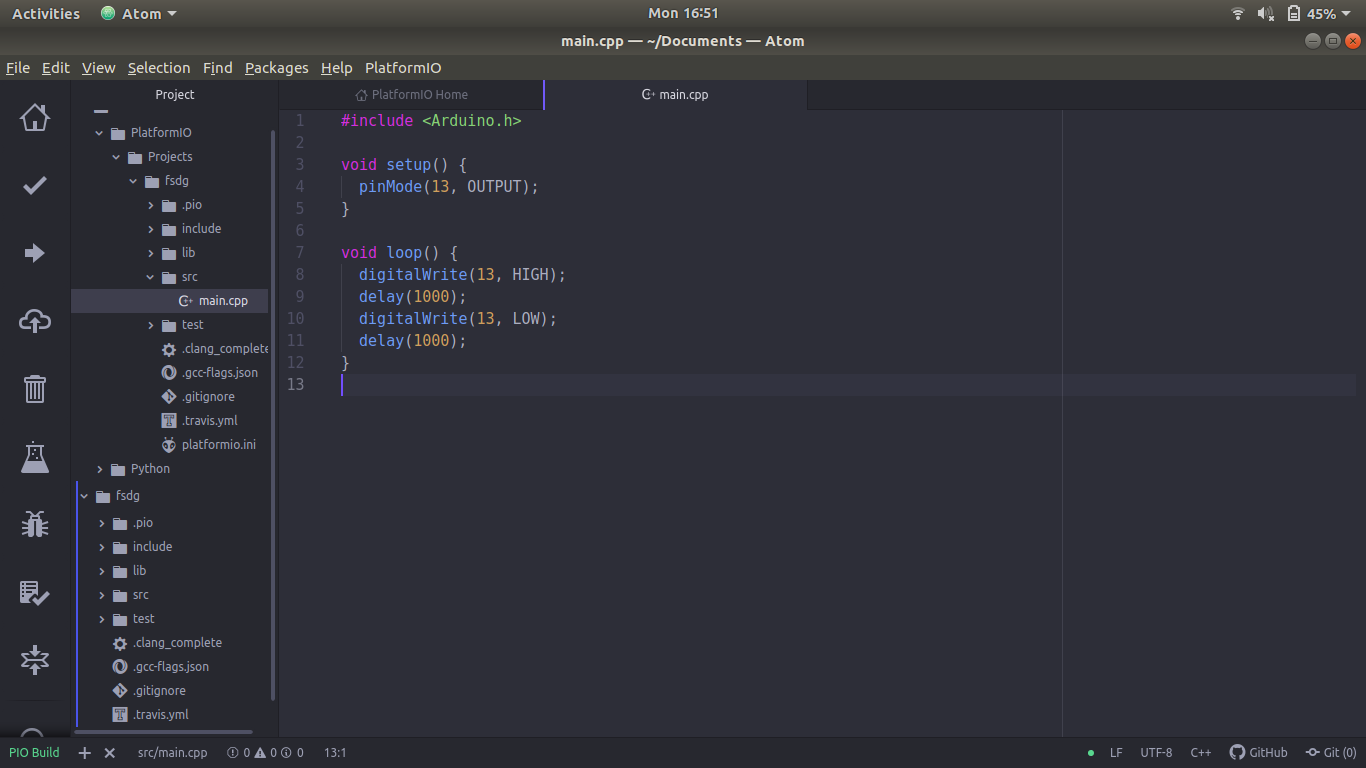 Also, since I'm a new user I can't post two pictures, but after deleting the 'fsdg' folder outside of any other folders it gives a yellow "Make sure that an opened project you are trying to rebuid is a PlatformIO project (e.g., contains platformio.ini)" warning.
Any thoughts on what could be causing this rogue folder to be created?