I have been able to easily upload sketches from Ardruino IDE to my NodeMCUv2, but when I try using platformIO in VS code I have not been able to get platformIO to upload successfully to my device.
I am using a KeeYees ESP8266 NodeMCU Amica CP2102 ESP-12E
I installed VS Code Fresh and only installed platformIO.
Below is my code, ini entries, and 2 pictures of beginning and end of log output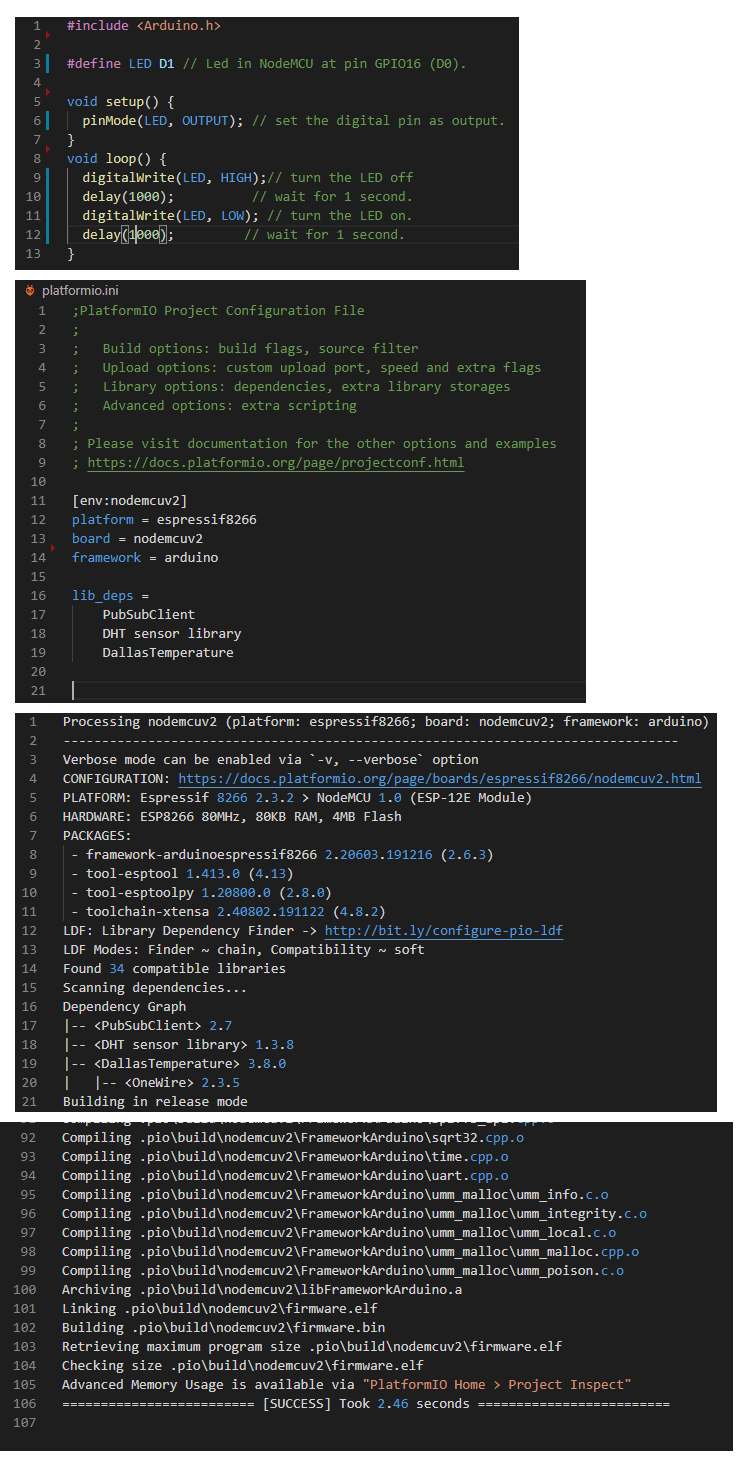 Apologies for image… new users can only upload 1 picture.
Can anyone assist with this?