Hi there,
I've been trying to get unit testing working on an STM32 L432KC. I have a class called "Piano" that has a function called "add" that simply adds two numbers passed to the function. I have the following test in the "test" folder: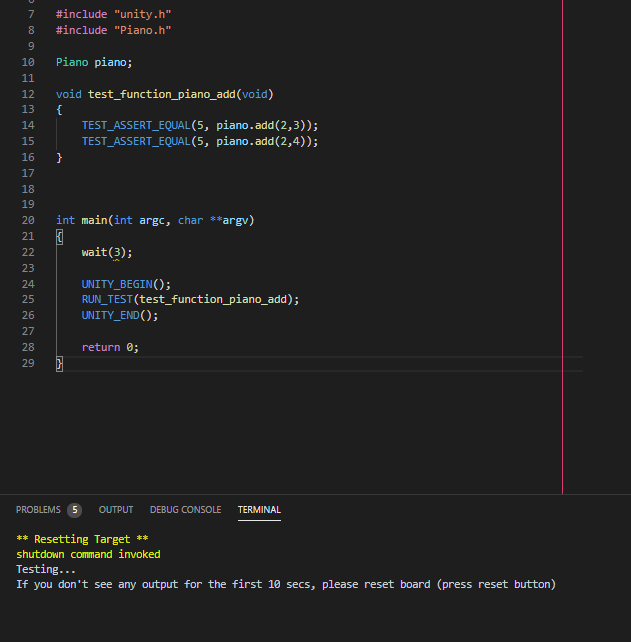 When I go to run it, I get what is seen above, it says it is testing, but I don't get any output. I've tried resetting the board like the terminal says.
Here is my platformio.ini file:
[env:nucleo_l432kc]
platform = ststm32
board = nucleo_l432kc
framework = mbed
upload_protocol = stlink
debug_tool = stlink
build_flags = -O12 -D PIO_FRAMEWORK_MBED_RTOS_PRESENT
build_unflags = -Os
;monitor_filters = log2file, default
monitor_speed = 115200
build_type = release
test_build_project_src = true

Thank you!