arm-none-eabi-g++: error trying to exec 'cc1plus': execvp: No such file or directory
Just create a new project, immediately try to build, and it does that: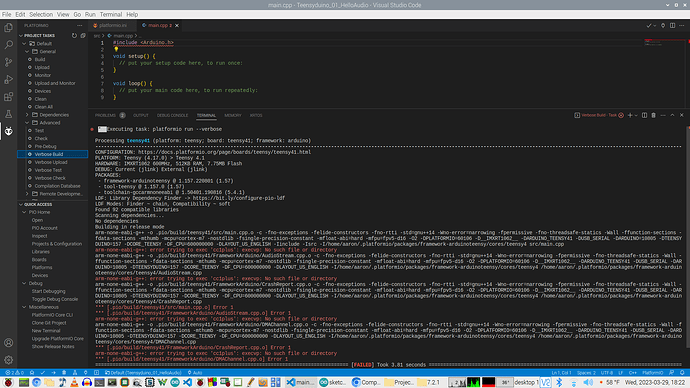 As you can see, main.cpp is unmodified, as is platformio.ini:
; PlatformIO Project Configuration File
;
;   Build options: build flags, source filter
;   Upload options: custom upload port, speed and extra flags
;   Library options: dependencies, extra library storages
;   Advanced options: extra scripting
;
; Please visit documentation for the other options and examples
; https://docs.platformio.org/page/projectconf.html

[env:teensy41]
platform = teensy
board = teensy41
framework = arduino

I also have the official standalone Arduino IDE installed (yuck!), and it works just fine.
Arduino IDE v1.8.19
VSCode v1.76.0
PIO IDE v3.1.1
Just checked manually: no updates available.