My student has a Windows 10 PRO system. He cannot compile. The file c_cpp_properties.json file says that there is a problem: cannot find "avr-gcc"
Also in main () the program doesn't recognize the include file "Arduino.h"
It says it cannot open source file "avr/prmspace.h" file.
He gets a compile error so it does not recognize the Arduino library. He can run the Arduino IDE and everything works fine, but the Platform IO gives errors.
Here is a snipet of his platform.io file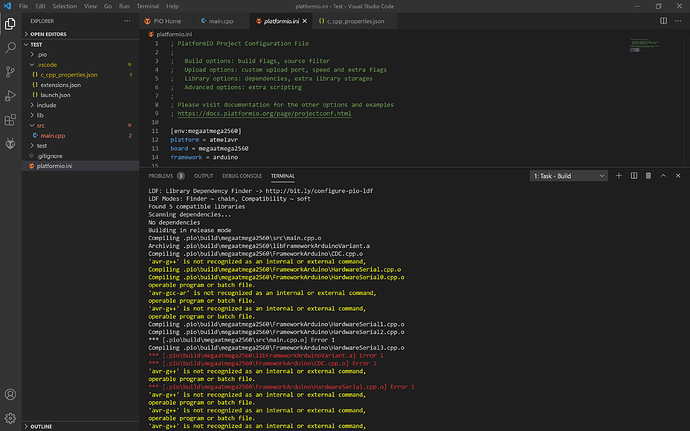 Here is a snipet of the properties.json file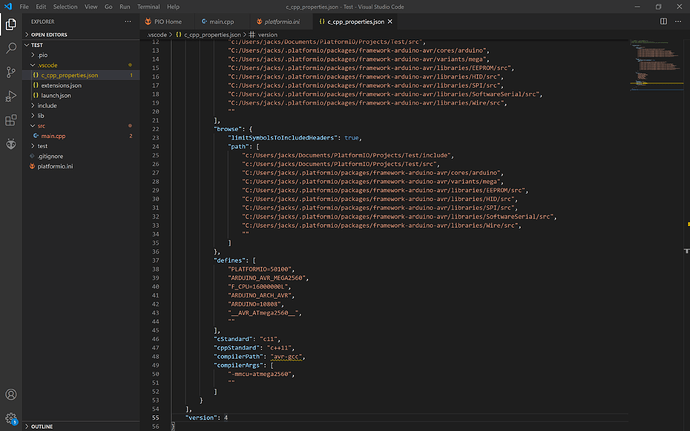 and here is a snipet of the compiler errors