Hello,
I'm setting up a mqtt client on an Arduino with PubSubClient. However I'm struggling with the right way
to publish a topic with a retain flag. I can't get it right. I've been looking in the PubSubClient API
but I cannot find what I'm doing wrong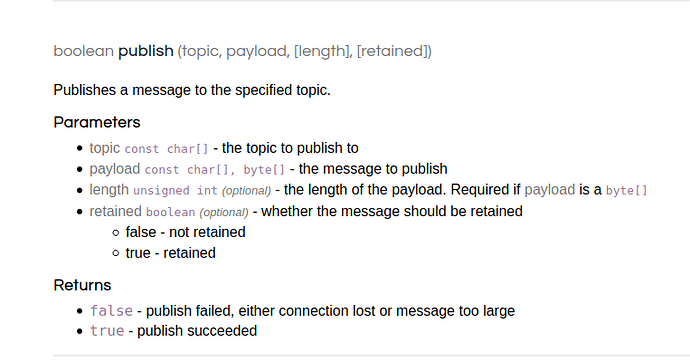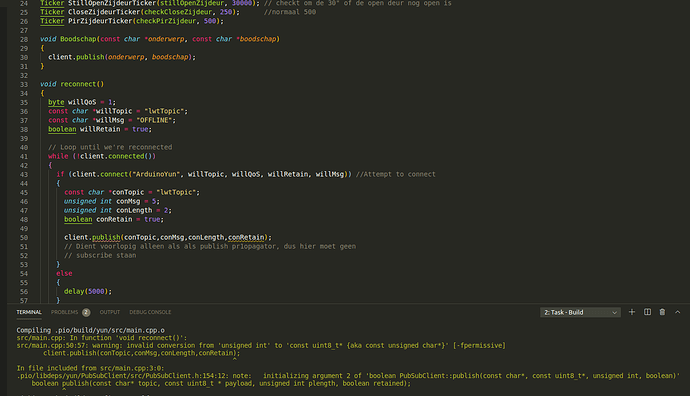 Does anyone know what I'm doing wrong ?
Any help greatly appreciated !
Best wishes
Leo