Hello,
I received a Wemos Lolin D32 ESP32 board. I installed the CH340 USB to Serial driver, my device appears in the device manager as PID1A86 VID7523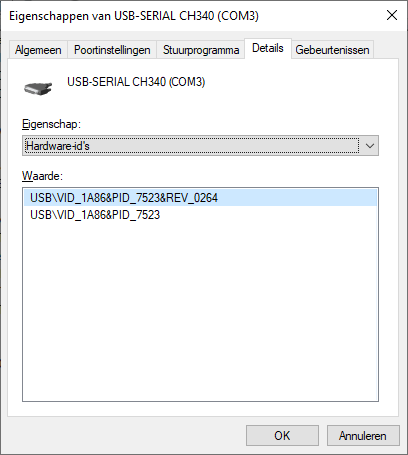 My platformio.ini file seems to be correct:
[env:lolin_d32]
platform = espressif32
board = lolin_d32
framework = arduino
Yet, building fails, as it looks for another device:
"Error: unable to open ftdi device with vid 0403, pid 6010, description '', serial '' at bus location '*'"
What is wrong? How can I solve this please?
I would really be gratefull is someone could help me out!
PS I tried with 3 usb cables, including the one of my Jabra headset
PS I have similar issues with the Arduino IDE…