I do not understand why #include <LiquidCrystal.h> is not found.
I follow the quick start and set the platformio.ini. Then include the corresponding header in main.cpp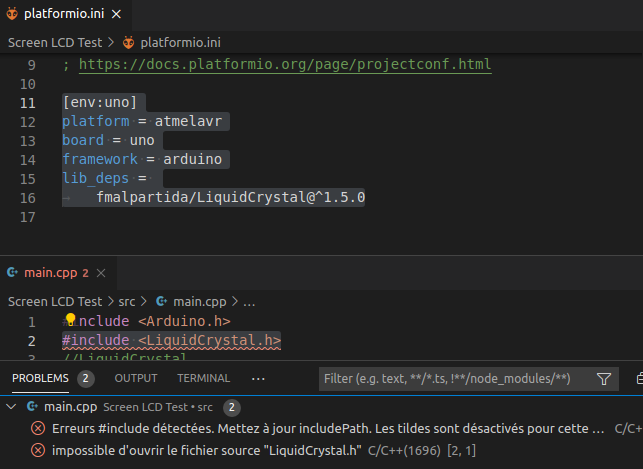 When it's not working the quick start guide indicate to run this command:
 "Menu: View > Command Palette… > PlatformIO: Rebuild C/C++ Project Index"

But it does not exist, I found only : Platformio: Rebuild Intellisense Index Which I run.
Still same result.
EDIT:
The program build and can be download to the arduino. With hazardous behaviour. Sometimes, the screen stay blank, sometimes the letter "w" fill the screen.
The same program copy and past to the "Arduino IDE", without the include <Arduino.h>, works perfectly.